A Q&A with the storied brand's newly appointed Global Chief Brand & Commercial Officer on digital innovations, broadening its reach among Gen Z travelers, and upcoming properties in Asia.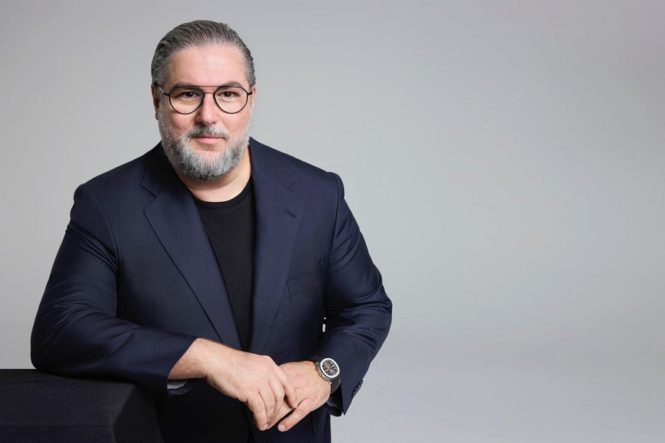 Fairmont recently relocated its global headquarters from Paris to Dubai. What were the key reasons behind the move and why was Dubai chosen in particular?
While Accor continues to be headquartered in Paris, Fairmont has now shifted its operations to Dubai as headquarters with support offices in New York and Toronto. While Fairmont is known for its celebrated properties in some of the world's most desirable destinations, we are committed to adding more renowned addresses to our global portfolio! With more than 30 hotels in the pipeline, and with exciting openings extending from the Red Sea to Bangkok and La Paz, Mexico to Prague over the coming years, nearly 45% of the current development projects are located in IMEAT (India, Middle East, Africa and Turkey) region, which builds as one of the main reasons for the relocation—to take advantage of the tremendous opportunities in the region.
As Fairmont continues to expand, with an eye on the many beautiful destinations around the world where the brand currently does not have a presence, such as Miami, Jeddah, Bali, or Paris, Fairmont will remain strategic in keeping the brand promise and exceeding guest expectations, while upholding the high standards of the brand.
How would you define the values of Fairmont? And what sets it apart from other luxury hotel brands of a similar caliber or vintage?
Fairmont is iconic, elegant and rich with heritage.
From the Savoy in London to the Fairmont Peace Hotel in Shanghai or Fairmont Maldives, Fairmont is comprised of a distinctive collection of hotels that reflect our belief of providing world-class service to guests who appreciate unique locations.
For us, it's about helping to create lasting memories through unforgettable hospitality and experiences. It's about being driven by our unwavering commitment to excellence and continuously evolving to meet the ever-changing desires and expectations of our guests and colleagues while preserving our legacy of timeless elegance, iconic experiences, and continuous endeavors towards sustainability. Our hotels have been a part of iconic events through history. From the UN Charter being drafted and signed in the Garden Room of Fairmont San Francisco in 1945 to John Lennon and Yoko Ono making history with their Bed-in for Peace at Fairmont The Queen Elizabeth in Montreal in 1969, the Fairmont brand has been a part of history since its inception in 1907.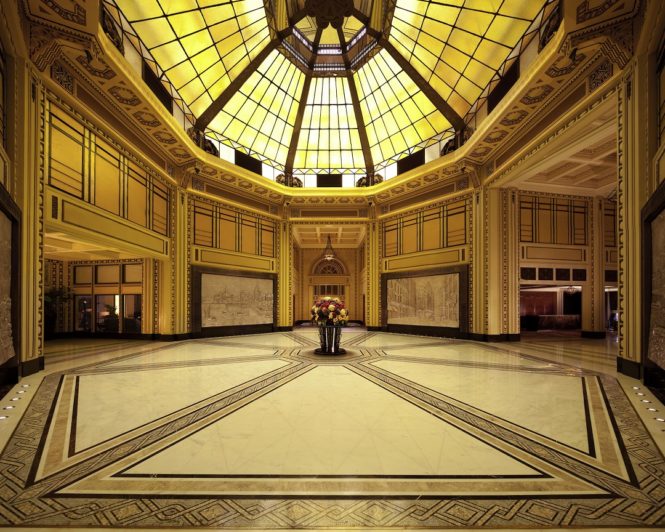 How do you intend to maintain and build upon the brand's heritage while leaving room for innovation?
At Fairmont, we hold our heritage close to heart while embracing innovation to meet the evolving demands of today's consumers and new generations. We understand the importance of preserving our core values while adapting to the ever-changing landscape. Digitalization is a key aspect we prioritize, harnessing technology to offer seamless and personalized experiences across all guest touch points, while still offering personalized support where needed. From online reservations to mobile check-ins, we ensure convenience is at the forefront of our digital strategy and, given the above, we're currently exploring integrating artificial intelligence (AI) into our operations.
AI has the potential to revolutionize guest experience—it can provide more personalized and efficient service through the use of recommendation engines, smart room technology, and by automating repetitive tasks. It can enable automated check-out, monitoring and prediction of maintenance needs in hotel rooms, forecasting demand and adjusting room availability and more—all of which will enable our colleagues to spend more focused time with guests to enhance their overall experience.
By striking the right balance between tradition and innovation, we hope to create unique experiences that capture the essence of Fairmont, ensuring that each guest feels a genuine connection to our brand. In doing this, we will still remain loyal to our rooted history and values, which are timeless and will not be compromised, but rather consolidated, to meet young and older generations alike.
Quite a few Fairmont properties in North America were built as grand hotels along Canada's transcontinental railway. As the group expands in Europe and people rediscover the romance of overland travel, would you ever consider putting the Fairmont experience on wheels?
Certainly! While we have a rich history of grand hotels along Canada's transcontinental railway in North America, we are always open to considering new possibilities. As our brand continues to expand globally, and people rediscover the allure of overland travel, the concept of putting the Fairmont experience on wheels is an intriguing idea that we are receptive to exploring. We are committed to providing exceptional hospitality and continuously seeking innovative ways to create memorable guest experiences. While specific plans may not be in place currently, we remain open to new opportunities that align with our brand's vision and the evolving preferences of travelers.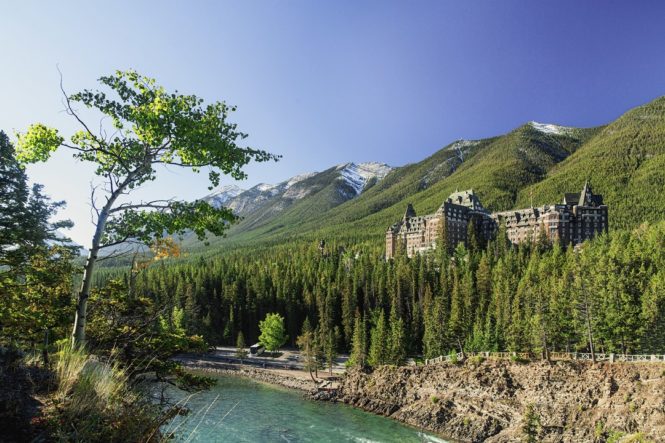 The world's population is spending more time online and on social media than ever before. How has Fairmont adapted its marketing strategy to reach a bigger and younger audience?
At Fairmont, we understand the power of social media and its influence on today's population. It's clear that people, especially the younger generation, are spending more time online and on social platforms than ever.
One thing we're sure of is that we do want to maintain our existing and loyal customer base, while concurrently attracting more of the younger generation. Gen Z travelers are passionate about associating with brands who are socially responsible—they are looking for an increase in transparency and accountability. Fairmont has always been a pioneer in this aspect, so in understanding this we will make it a priority to clearly communicate all that we're doing as a brand across a variety of platforms from Facebook to Instagram, LinkedIn and TikTok, which we hope will work to appease both existing and new customers.
In addition to our social media presence, we recognize the importance of influencer marketing and strategic brand partnerships. By collaborating with influential individuals and like-minded brands that share our commitment to excellence, we can amplify our reach and engage with new segments of the market. These partnerships allow us to create captivating content that stands out in a competitive landscape and resonates with our target audience.
2023 has been a record-breaking year for drought and high temperatures. What group-wide targets have been set for minimizing carbon footprints, reducing water usage, and boosting energy efficiency?
Sustainability is a key focus for us. We actively implement initiatives to reduce our environmental impact and promote responsible practices. From energy-efficient operations to locally sourced ingredients in our restaurants, we strive to create a positive impact on the planet and local communities.
In 2023 specifically, we are utilizing smart weighing solutions to optimize operations and minimize food waste across our hotels with a goal of installing a minimum of one unit of an approved Food Waste Management system by the end of this year.
Fairmont, along with Accor, has also announced a commitment to reaching net zero carbon emissions by 2050. All of our hotels are required to report and continue to measure and optimize their carbon footprints.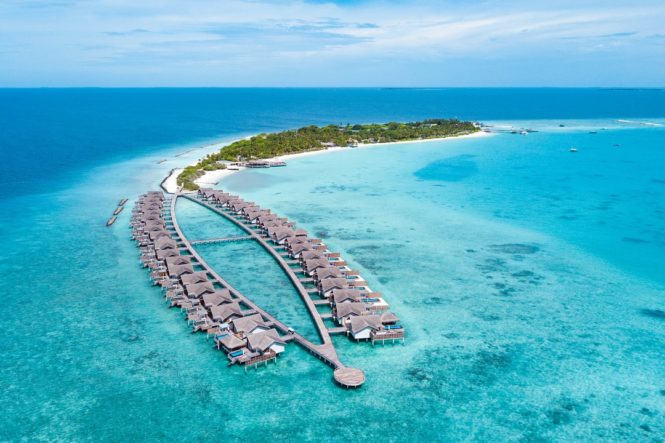 What are some of the key challenges faced by Fairmont hotels, particularly in Asia, as travel continues to rebound post-pandemic?
One of the first challenges will be to embrace change and hospitality tech in order to thrive. We've seen how retail adapted with the use of technology during the pandemic, and have been working on consolidating processes for a seamless guest experience. This is nothing new for Fairmont or luxury hospitality brands for that matter—digitalization continues to increase in importance for brands in this sector, but we will continue to adapt to exceed guest expectations and to be at the forefront of the market in Asia.
In Asia, staffing has been a big challenge following the pandemic and, specifically, attracting front-of-house staff who are able to enhance the stay of international guests, while still understanding the local market and cultural nuances. Having said that, my personal belief is that hospitality is the best industry when it comes to hiring people as we can always find a role for someone — in the history of more than 100 years of Fairmont, it has been at the core of our operating philosophy. Our people are at the heart of what we do, so Talent & Acquisition is paramount to our agenda and we have recently welcomed Aline Barhouche as our Chief Talent & Culture Officer to lead the global human resources strategy for the brand.
Fairmont is growing its portfolio in India with four new properties in Agra, Mumbai, Shimla, and Udaipur. What are the tentative timelines for these projects? And are they all new builds?
Fairmont's momentum in India is reaching new heights with the addition of four new-build properties in Agra, Mumbai, Shimla, and Udaipur, joining the existing Fairmont Jaipur.
Both Fairmont Udaipur and Fairmont Mumbai are expected to open next year, in 2024, and our latest signing, Fairmont Agra, is set to open by 2025 in the iconic city of the Taj Mahal. Fairmont Shimla Fay is expected to open its doors in 2026 and will be newly built on a ~2.5-acre hilltop plot of land at an altitude of 2,400 meters in Fagu, Shimla.
We are delighted to expand our presence in India and look forward to offering exceptional experiences in these dynamic destinations.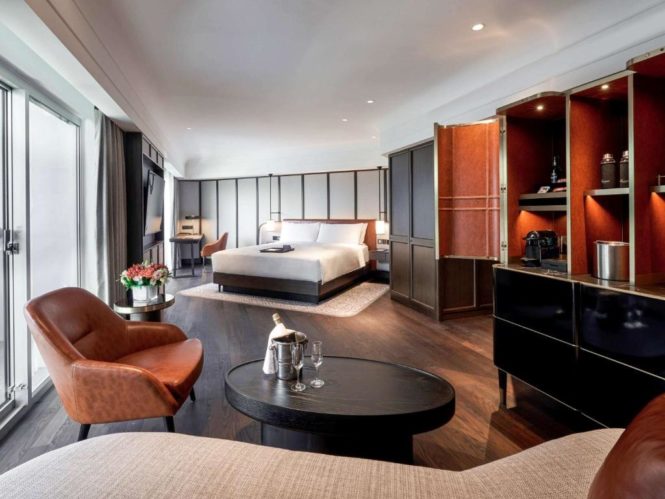 We're excited to hear that Fairmont Bangkok and Fairmont Hanoi are set to open next year. What can you share about these two hotels and others in the pipeline around East and Southeast Asia?
With the majority of our properties being city hotels in Asia, and with Fairmont Bangkok and Fairmont Hanoi slated to open next, it is safe to say that we have seen a continued demand for city hotels from both business and leisure travelers in the region. We plan to leverage this by strengthening our already established MICE offering—the new Fairmont Bangkok Sukhumvit will be the first fully integrated luxury MICE hotel in Thailand, for example, offering extensive meeting facilities to meet the needs of a new era of luxury events.
Designed by the renowned Perkins Eastman and Aston Design, the architecture and interior design of Fairmont Hanoi is the result of extensive research into the culture and history of Thang Long. The hotel takes inspiration from the art of lacquer with the traditional colors of Vietnam, the Indochinese style from the French colonial period, and draws motifs from Vietnam's dynasties.
Our goal is to be the top brand in the luxury segment, and for that we need to make sure that we grow in fabulous triple-A locations, with the right partners.  We will also be looking at expanding in key locations in Southeast Asia, such as Ho Chi Minh City and Kuala Lumpur, as well as adding to our portfolio of resort hotels in locations like Bali, Phuket, and the Philippines.
In your opinion, which resort and city destinations around the world should have a Fairmont and why?
Although we are already a global brand, Fairmont has continued aspirations for expansion around the world. Our curated destinations are among the most sought after by knowledgeable travelers. We believe that true luxury is the gift of unforgettable experiences, so we are constantly exploring to find new destinations that embody these core values. Each potential location undergoes careful evaluation to ensure it meets our stringent criteria and upholds the Fairmont reputation for excellence.
A few locations on our radar include:
– Miami—a dynamic city bustling with culture, art, and incredible food. A Fairmont presence in Miami would create unforgettable experiences for our guests.
– Paris, with its timeless charm, rich culture, and romantic ambiance, is another city that we believe would perfectly complement the Fairmont brand. The elegance and sophistication of Paris aligns seamlessly with our dedication to providing refined luxury and personalized hospitality.
– Rome, renowned for its ancient history, awe-inspiring architecture, and culinary delights, is a destination that holds great appeal for Fairmont.
– Seychelles, with its unspoiled beaches and flourishing coral reefs, is a destination we'd love to offer our guests.