The hospitality network's President of International Operations and President of WorldHotels shares his insights on exceeding guest expectations, WorldHotels' global growth, and its newest property in Asia.
WorldHotels was first established in Germany 53 years ago. How would you describe the current geographic spread of its global portfolio?
At the moment, 45 percent of WorldHotels properties are in the Asia-Pacific region; 35 percent are in Europe, the Middle East, and Africa; and the remaining 20 percent are located in the Americas.
Which markets are seeing the highest growth right now?
We are seeing tremendous opportunity for WorldHotels globally. In recent months we have expanded our presence internationally entering new markets and welcoming new hotels in destinations across Japan, Greece, Spain, and Canada, among many more. I do believe, however, looking at our relatively small footprint in North America we are well-positioned for strong growth and doubled the number of hotels rooms in this region in 2022.
What excites you most about your new dual role as BWH Hotel Group's President of International Operations and President of WorldHotels?
BWH Hotel Group is a global hospitality powerhouse with hotels spanning the world, and I am excited to have the opportunity to drive our organization forward with a global lens. We have very strong international partners and I believe we can achieve great things in the years ahead through renewed partnership and collaboration.
I also believe that WorldHotels is one of our strongest assets. This brand and its portfolio of upper-upscale and luxury hotels and resorts is incredible. There is a lot of interest from hoteliers who are seeking to maintain their independence while also being supported by a global brand—and that's exactly what we can offer. These hotels are truly unique, offering guests an immersive and experiential stay in some of the world's most desired destinations. The runway is long for WorldHotels on a global scale.
BWH Hotel Group acquired WorldHotels in 2019. What significant changes, if any, have been implemented to accelerate the integration process with its sister companies?
At the core, BWH Hotel Group and WorldHotels have a shared identity—a focus on supporting the independent hoteliers who are at the heart of our brands. And this shared ethos was one of the driving forces behind the acquisition in 2019. Today, we are proud to have successful integrated our brands under the BWH Hotel Group umbrella.
Owners and operators of WorldHotels properties enjoy the perfect balance of creative freedom and a trusted alliance and partnership. Every hotel is provided with access to unparalleled systems and support through BWH Hotel Group, gaining access to the company's award-winning rewards programs, robust digital presence, premier partnerships, and industry-leading global sales team.
What are some of the main criteria for an independent property to be considered as a WorldHotels member? And how do you decide which tier is the best fit?
In recent years we have focused on being thoughtful in our growth and expansion globally. It is important that every single property joining the WorldHotels portfolio provides a great product and service experience. We are focused on quality and not quantity, and while it is important to have hotels located in primary markets, our Crafted Collection is also perfect for tertiary destination markets.
With such a wide range of different properties, how does WorldHotels maintain its service standards and the quality of guest offerings across the board?
Our mission for the traveler is not to be the largest, but to be the best: deliver the best experience, the best service, a curated collection of the finest hotels and resorts in the world. We aim to give the traveler an experience that will create incredible memories. As such, we work closely with our hoteliers to ensure that we are consistently meeting and exceeding guest expectations. Training is key, and we assist hotels in creating their story and experience at the hotel. Additionally, our Luxury collection is shopped by Forbes Travel Service, an independent organization that provides third-party credentialing for the luxury hotel segment. Our other collections are all visited and reviewed internally through an ongoing evaluation program. The guest experience is a top priority and is measured through [experience management software platform] Medallia.
Tell us a little about the WorldHotels Rewards program. What sort of advantages and exclusive benefits does it offer to frequent travelers?
As the third largest hotel loyalty program in the world, WorldHotels Rewards (WHR) perks are driven by WorldHotels' commitment to fulfilling the unique needs and preferences of today's sophisticated traveler. In addition to earning rich rewards, WHR offers guests exclusive access and privileges with member-only offers such as room upgrades and more. WHR loyalty points never expire, so travelers don't have to worry about losing their points if their plans get disrupted. Members can also turn the points they earn from every stay into dining, shopping, and experiential travel options or redeem points for free nights at participating WorldHotels properties around the world.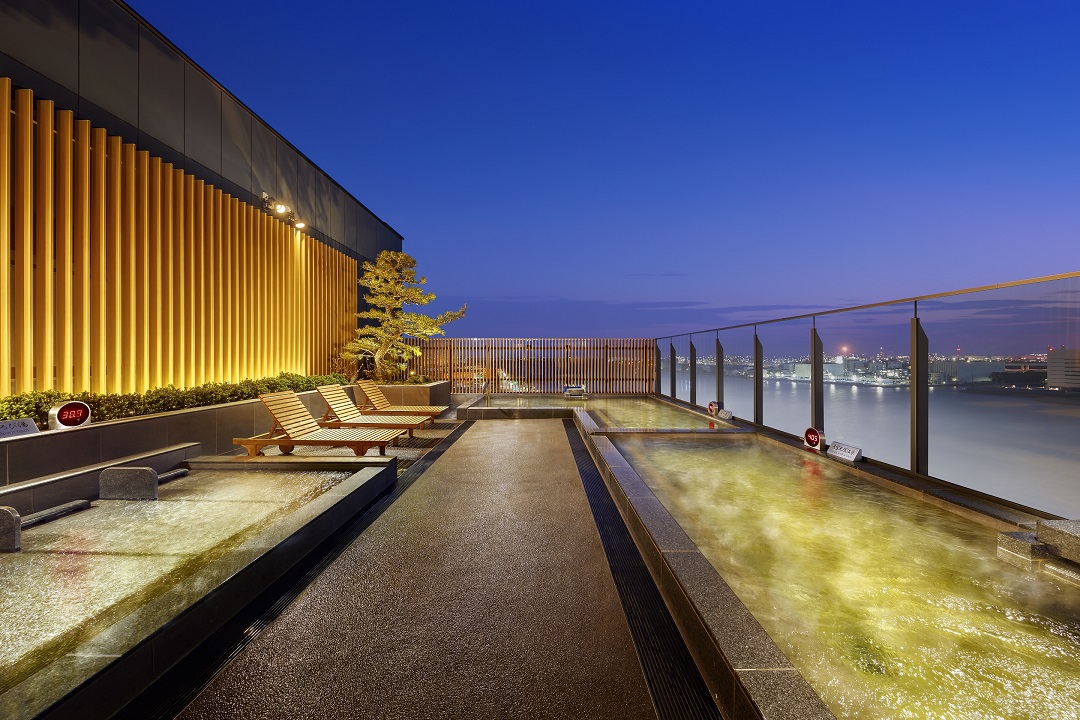 What are some of the most notable new openings in the collection's APAC portfolio?
We recently welcomed the Villa Fontaine Premier Haneda Airport to our WorldHotels Elite collection. Nestled in beautifully landscaped surroundings of Tokyo, Japan, this luxury airport hotel will enhance an experience for global travelers. The hotel comprises six categories of rooms and suites with a total of nearly 1,600 guestrooms, providing a range of accommodation to meet all traveler needs. All the guest rooms boast river-views and thoughtfully designed furnishings. This is a stunning addition to the WorldHotels portfolio in the Asia-Pacific region and is the first luxury airport hotel in Japan within the WorldHotels Elite collection. In Southeast Asia, we are planning to open La Green Resort in Phuket, Thailand in Q3 this year, followed by MW Luxury Halong in Vietnam during the fourth quarter.
Where does WorldHotels fit within the overall growth strategy of BWH Hotel Group?
As a global hotel company, it is important to have brands represented in all segments of the business. The growth we have seen across our portfolio of soft collections, to include WorldHotels, is truly outstanding and we don't anticipate it slowing down any time soon. These hotel options are becoming increasingly more appealing in today's environment—developers seek more independence and creativity in their hotels, while travelers look for more authentic travel experiences. As a result, soft brands will continue to be a focus for BWH Hotel Group in the months and years ahead.
Where would you like WorldHotels to be five years from now?
As we embark on our next 50 years, WorldHotels will remain focused on driving superior revenue to our hoteliers, expanding our portfolio of offerings in premier global destinations, and providing exceptional travel experiences to our guests. In five years, I believe we will have a combined growth of approximately 400-500 hotels in North America, across Europe, Middle East, and Asia. I am confident that we will continue to make our hoteliers successful and provide travelers with memories they will cherish.