A Q&A with the group's Chief Executive Officer in charge of Southeast Asia, Japan, and South Korea on driving positive change, future developments, and the current state of regional travel.
You first joined Accor in 2007. What are some of the most significant changes you've witnessed in the company and the hospitality industry as a whole?
Life and travel have witnessed significant changes since 2007. This was the year that Apple released its first iPhone, when the first ripples of the global financial crisis were starting to be felt, and when social media was still in its infancy. Since then, Asian outbound and intraregional travel has become a dominant global force, and a new generation of young, hyperconnected travelers have come to the fore with a completely new set of demands and expectations.
An entire book could be written on this topic, but I have briefly summarized what I believe are the three biggest shifts the travel and hospitality industry has seen in the last 15 years:
Mobile/smart technology: As mentioned above, smartphones were only just evolving in 2007, so to see how they now impact almost every aspect of our daily lives surely has to be the biggest change. The customer's ability to research, book and of course, leave reviews and feedback instantly—anytime, anywhere—has had a huge impact. Hospitality companies now need to be agile enough to meet the needs of its customers at every stage of their mobile journey. This also creates major opportunities; through our digital transformation, which included the launch of a new Accor App and loyalty program, ALL, guests can discover all our hotels with city guides in multiple languages, and even use a MoodMatch feature that uses algorithms to help customers find their perfect location. It's been incredible to watch the rapid growth in the number of bookings made via our mobile application, ALL.
Personalization and experiential travel: In line with the rise of mobile and smart technology, travelers today have heightened expectations regarding their travel experience. Increasingly, guests are seeking experiences that match their specific lifestyle preferences. Whether it's a wellness retreat, a culinary break, cultural escape, eco-tourism, or any other niche segment, guests now have a much clearer idea of the vacation they're seeking and are demanding hotels that match their needs. Standard "cookie-cutter" hotels often do not fit the bill. This is why Accor has developed an extensive portfolio of 54 brands that can meet the needs of guests in every segment. Through our Accor Live Limitless (ALL) loyalty program, we are also able to create highly personalized experiences for our members.
Environmental awareness: Heightened awareness of the global climate crisis is now impacting every aspect of life, business, and travel. Of course, many people were concerned about the environment before 2007, but dramatic global events of the last decade have put it into sharp focus. The vast majority of people worldwide, and most of the younger generation, now understand that we need urgent action to save the planet. This is why Accor has committed to halving our emissions by 2030 and being net zero by 2050. We have also committed to the complete removal of all single-use plastics. Everyone has a responsibility to care for the planet. At Accor, we have always wanted to lead by example—in fact, we were the first major hotel group to establish an Environment department back in 1994.
The Covid-19 pandemic has driven a surge of interest in wellness and digital transformation. How is Accor moving forward in these two areas?
Wellness travel was a popular trend even before the pandemic and Accor has focused on providing holistic health and wellness experiences for a wide variety of travelers, from mindfulness seekers to fitness enthusiasts, spa lovers, and more. But there is no doubt that the last few years have driven many people to think more about their personal wellbeing, and Accor is pushing the boundaries of this important sector by evolving our traditional spa concepts and designing new fitness facilities that offer a boutique look and feel. Many of our top luxury spas also now offer private membership schemes for local residents.
Likewise with digital travel, the trend was already well underway prior to the pandemic, but it has now been accelerated as travelers live and work remotely, staying seamlessly connected at all times. As mentioned above, the new Accor Hotels App provides a bird's-eye view of all our hotel options and the chance to select between chic, mainstream, luxury, or affordable options, complete with a city guide in eight different languages and a MoodMatch option which gives customers the chance to set their personal preferences in three criteria: ambiance, aesthetics, and neighborhood.
We're also exploring 'Smart Room' concepts which will allow some of our hotels to boast a range of innovative features. These can include a connected tablet to adjust light and music, close the curtains, adjust the headboard on their bed, and control the audio-visual features, plus LED lighting which is activated by footboard-mounted sensors to help guests move about in the dark, and even customizable scents.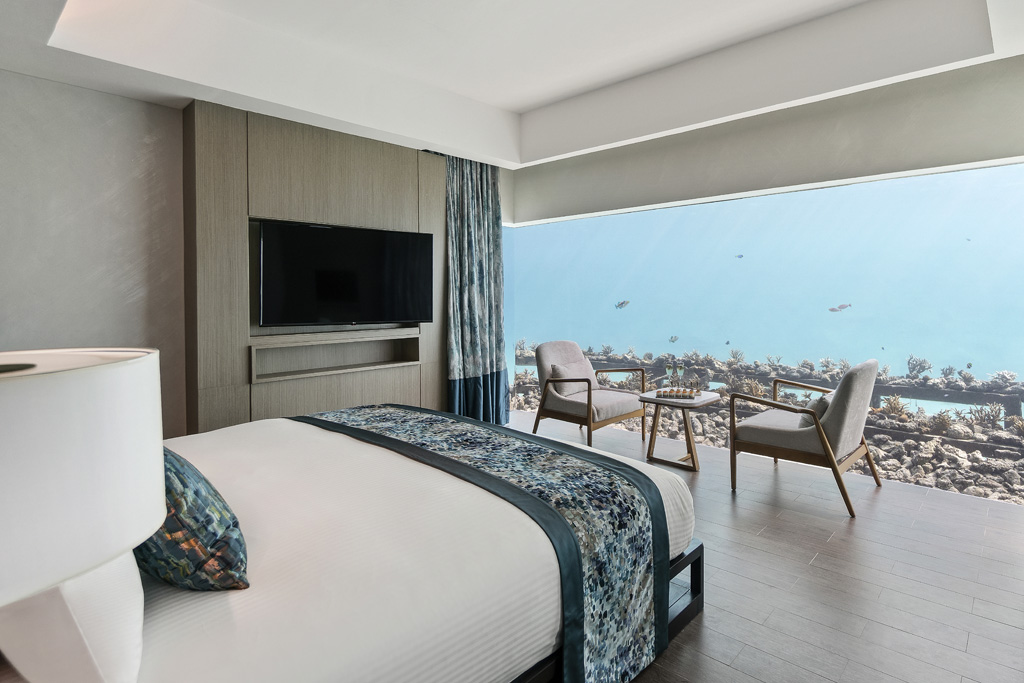 With international travel on the rebound, what are the best performing markets right now of those under your remit?
Since border restrictions were eased, we have seen a rapid rebound across all our major markets. In terms of international visitor arrivals, Thailand welcomed seven million international visitors in the first 10 months of 2022, with a full-year target of 10 million arrivals. Vietnam, which fully reopened a little later than Thailand, greeted 2.1 million visitors in January-October 2022. Singapore welcomed 1.5 million international visitors in the first half of 2022, around 12 times more than the same period last year, and Indonesia's arrivals reached 2.27 million people in January–September 2022, an increase of more than 2,500%. As many of these countries enter their first full high season in three years, we have high hopes for a continued rapid recovery in 2023.
Accor is seeing strong demand in Asia. In terms of forward bookings, there is a lot of interest in key destinations such as Bangkok, Phuket, Danang, Hanoi, Bali, Jakarta, Singapore, Seoul, Jeju, Busan, Tokyo and Osaka. We have always anticipated strong pent-up demand and this has certainly been released as gathering restrictions were eased across the region.
We are also seeing continued momentum moving into 2023, and anticipate that demand in some markets will exceed the levels we saw in 2019, prior to the pandemic. We will remain focused on capturing the rebound of international travel through engaging loyalty benefits and targeted campaigns so we can gain greater market share. At the same time, we still expect to remain heavily reliant on domestic business and will continue focusing on travelers seeking a getaway closer to home.
You were previously based in Indonesia for five years. What excites you most about the growing hospitality sector in Southeast Asia's biggest country?
Indonesia is a hugely exciting destination. Not only is it one of the planet's most populous countries, with more than 276 million people; it is also at the heart of ASEAN, one of the world's most dynamic emerging economic regions. But the most attractive aspects of Indonesia are its natural beauty and rich environmental and cultural diversity. With more than 17,000 islands, strung like pearls between the Indian and Pacific oceans, many of which are barely touched by the outside world, the country promises outstanding opportunities for responsible tourism development.
Until now, the vast majority of visitors have flocked to Bali and Jakarta, and to a lesser extent Yogyakarta and Batam. But in 2015, the Indonesian government outlined plans to spread the benefits of tourism to 10 "new" destinations, ranging from Lake Toba in Sumatra and Mandalika in Lombok to Wakatobi in Sulawesi and Morotai in North Maluku. With its pristine reefs, lush jungles, volcanic peaks, rich heritage and so much more, Indonesia has a unique opportunity to position itself at the forefront of cultural, environmental, and wellness tourism for many years to come.
How does business development at Accor go hand in hand with driving positive change in its destinations?
Accor is committed to being a force for good in every destination in which we operate. This is something that we believe in as a business, and is also being demanded by our customers. People are traveling in a much more responsible manner now and they want their trip to have a positive impact, whether through offsetting their emissions through carbon credits or interacting with local communities. I think that as the effects of climate change become more apparent, travelers will continue to ask themselves whether their travel is indeed making a positive impact on the world. Hotels should involve guests in their initiatives and ensure that they promote opportunities for guests to discover community projects that can positively improve the local destination.
Tourism can play a significant role in ensuring a more sustainable future for the world—everything from the elimination of single-use plastics to the way in which we construct our hotels will force other industries to take action. Accor is continuing to engage in partnerships and implement initiatives in this area and will continue to deepen and reinforce our engagements for the future in key areas such as partner collaboration for common roadmaps and labels, increasing visibility on our hotel sustainability indicators for the RFP process, and holding and promoting Green Meetings and Events.
You've been deeply involved in setting up some of the group's CSR programs in the region. Which initiatives are you most proud of and why?
I am proud of every CSR program we undertake, especially when we are able to make a significant, visible and long-term improvement to people's lives. One example of this is our ATFAC ("A Trust For A Child") initiative in Indonesia. Founded by Accor Indonesia in 2001 and operated by Yayasan Peduli Tunas Bangsa, ATFAC is an innovative concept that combines environmental sustainability and poverty alleviation. It aims to help its fostered children gain access to after-school learning and mentoring, nutritious food, sports and social facilities, while guiding them on how to care for the environment. To see young people grow and succeed is the most satisfying thing we can achieve.
What medium- and long-term sustainability goals have been set for Accor properties across Southeast Asia, Japan, and South Korea?
Accor is fully committed to sustainable operations across the world, including all our destinations in Asia. This is why we have made a pledge to halve our emissions by 2030 and to achieve net zero by 2050. We have also committed to the complete removal of all single-use plastics. Everyone has a responsibility to care for the planet and we want to lead by example.
The fact that we were recognized as the "Most Sustainable Travel Company" at the 31st Annual TTG Travel Awards 2022, which was held in Bangkok, shows that we are serious about sustainability and being a responsible operator.
Accor recently extended its agreement to manage all Qantas lounges. Can you tell us of any new partnerships outside the world of hotels?
Accor has a wide range of like-minded partners spanning multiple industries and sectors. Under Accor Live Limitless (ALL), our global loyalty program, members can take advantage of benefits and exclusive offers and services from the world's leading airlines, airports, car rental companies, rail operators, lifestyle brands, retailers, and even major sports teams. We also coordinate with banks and payment providers to make it even easier to earn points on your purchases.
One key project outside of hotels, has been our entry into train travel. In 2018, Accor took control of the "Orient Express" brand with 51% of the shares, and this past summer, the group acquired the remaining 49%. Our goal has been the creation of a modern, luxurious reinterpretation of the original train. Through partnerships with Trenitalia and Fondazione FS Italian, the Orient Express Dolce Vita will operate six luxury trains from 2025. These train lines will offer travel throughout Italy, in addition to three international destinations: Paris, Istanbul, and Split. Traveling 16,000 kilometers of rail lines, the trains will offer extraordinary journeys, showcasing Italian lifestyle and traditions, while adopting a more contemporary spirit of travel and five-star service.
What notable hotel openings has the group lined up for the next two or three years?
Accor's network in Southeast and Northeast Asia comprises of 12 countries—Thailand, Cambodia, Laos, Myanmar, Vietnam, the Philippines, Singapore, Malaysia, Indonesia, Japan, South Korea, and the Maldives. Today, our network spans 372 hotels (85,400 rooms) across 19 brands.
We are actively expanding across all parts of the region, from key gateway cities and popular resort destinations to emerging markets, industrial parks, transport hubs and more. Notable openings next year include the lifestyle-orientated Mondrian Singapore Duxton, the audacious SO/ Maldives Emboodhoo, the relaxing MGallery Mont Azure Lakeside Phuket, and locally inspired Grand Mercure Resort Ao Nang Krabi. We will also introduce our Novotel brand to Cambodia for the first time, and bring the design-led offering of TRIBE to Thailand. In 2024 and beyond, we will open SO/ addresses in Kuala Lumpur and Samui, Fairmont hotels in Hanoi and Tokyo, a Raffles on Singapore's Sentosa Island, and a range of other hotels in emerging destinations across the region from our economical ibis hotels to our premium Grand Mercure hotels.
In Southeast Asia alone, we now have 170 new hotels in the pipeline, accounting for 38,800 keys. With a complete spectrum of brands covering all segments, from luxury, premium, midscale and economy, to lifestyle, we have a product to suit every market. Our aim is to make travel accessible to all.