A low-key, tech-oriented neighborhood on the outskirts of the Taiwanese capital is now ripe for exploration.
Separated from downtown Taipei by the Keelung River and cradled by a thickly forested mountain range, Neihu fueled much of Taiwan's technology boom in the '90s. IT and multimedia companies still occupy large, multistory buildings on its tree-lined streets, but the park-studded district has evolved into much more than simply a place for work, with creative restaurants and bars putting down roots alongside an established clutch of art galleries. Today, Neihu is emerging as a vibrant yet laid-back alternative to the more crowded neighborhoods just across the river.
Where to eat
Tucked amid the smart office blocks of Neihu Technology Park, Lazy Point is a three-story, botanical-themed restaurant that serves a toothsome filet mignon and stewed beef tongue. On balmy evenings, cocktails are served on an open-air roof terrace decked out with birdcages and cool patterned carpets. Two MRT stops away, New American brunch spot Little Sprout uses vegetables grown from an in-house hydroponics system for its wholesome offerings like the Green Monster, a superb spinach, basil, and avocado sandwich with a layer of melted mozzarella.
It's also worth straying just beyond the district's offical boundaries for meals at two of Taiwan's most distinguished restaurants. Reservations must be made far in advance at two-Michelin-starred Raw, where André Chiang, who gained international acclaim at his now-shuttered namesake restaurant in Singapore, turns out zero-waste, French-inflected Taiwanese dishes. In the building next door, and with two Michelin stars of its own, Taïrroir occupies a snug upstairs space with a copper-plate installation suspended from the ceiling. As at Raw, the menu is seasonal and head chef Kai Ho harnesses local produce in his creative riffs on bites like pineapple cake and poached egg in taro purée with sakura shrimp and yashang (diced smoked duck).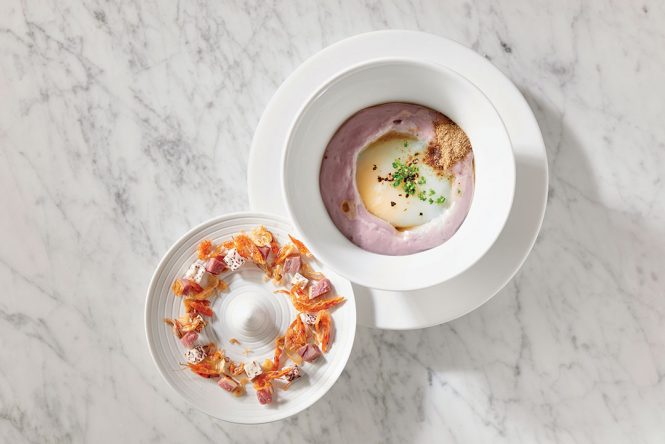 Where to drink
Classic IPAs and lagers made with local fruits such as mango and kumquat star at the Neihu taproom of Taiwanese microbrewery Zhang Men. It's significantly larger than the original outlet on popular Yongkang Street, and visitors will be rewarded with a greater selection of beers (there are 24 on tap) and an extensive food menu that includes beef noodle soup and braised tofu. Closer to the Neihu MRT station, Under Construction (No. 195, Jinhu Rd.) is housed in a wood-board shack shaded by banyan trees. Don't be deceived by its humble appearance; the bartenders make amazing customized gin-, rum-, and whisky-based cocktails with Taiwanese tea. And it's all about bottled beers at Chillax Beer Bar, a red-brick watering hole on the doorstep of the Gangqian MRT station that stocks about 200 kinds of local and imported craft brews.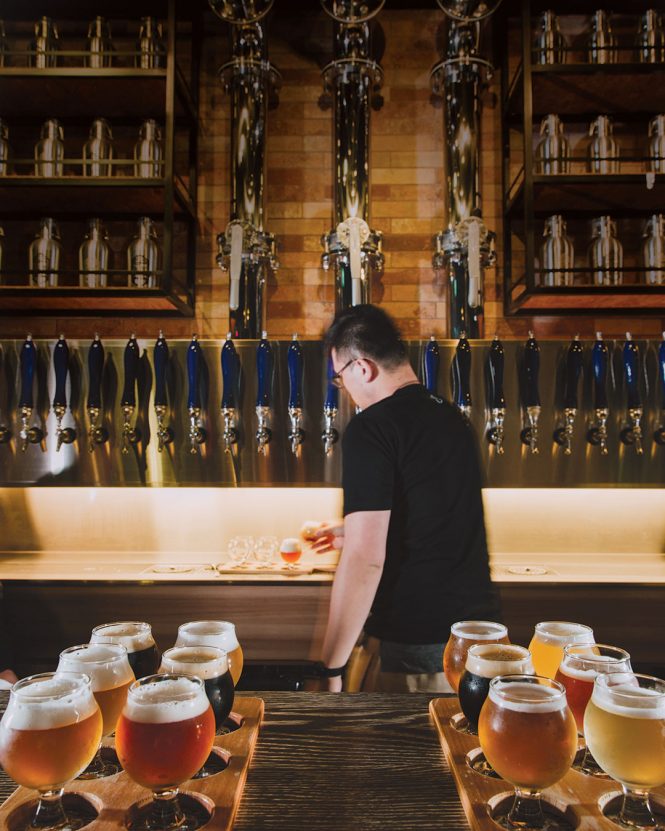 What to see
Neihu is home to some of Taiwan's best contemporary art galleries, many of them regular participants in prestigious fairs such as Art Basel Hong Kong. One of the best is the glass-encased Liang Gallery, which recently held an exhibition dedicated to Yu Peng, a late Taiwanese painter who took a modern approach to traditional Chinese ink. A couple blocks away, Tina Keng Gallery spans four floors of a mid-rise office building. Its solo shows highlight prominent artists from both sides of the Taiwan Strait, with the latest on Wuhan-born Su Xiaobai, known for abstract works that combine lacquer and washes of oil paint.
Another sight for sore eyes? The 13-hectare, egret-inhabited lake at Dahu Park, whose Moon Bridge is something of a social-media celebrity. Resembling the Jade Belt Bridge at Beijing's Summer Palace, the classical Chinese design of this graceful arch belies the fact that it was only built in 1979. For something wilder, the 40-minute hike up the Jinmianshan Trail (easily accessible from the Xihu MRT station) reveals jaw-dropping panoramic views of Taipei and the nearby mountains.
This article originally appeared in the April/July 2020 print issue of DestinAsian magazine ("Neihu's New Appeal").