Long past its '70s hippie roots, this idyllic Australian destination has evolved into a buzzing beachside town where wellness and sustainable dining are among the top draws.
After living between Bali and New York for several years, I unexpectedly found myself back in my hometown of Byron Bay at the start of 2020 — not because of the pandemic, but because of a sudden separation from my longtime partner. Feeling raw and tender, I relocated to Australia's east coast to begin the slow process of recovery and dived head-on into the healing powers that Byron is so famous for, mending my soul with ocean dips, yoga, energy healing, and spa visits galore.
Halfway through that year, something happened to Byron Bay. All of a sudden, it appeared as if anyone and everyone was moving here. City folk showed up in droves in search of a more natural and laid-back lifestyle. Naturally, there are both pros and cons to a place becoming one of the most coveted locales in the country. Real estate prices have skyrocketed, pushing locals out of rentals in favor of urbanites who could pay triple the rent. Old rundown beach shacks have been revamped Hamptons-style (which I do quite like); rainbow-colored VW buses have been replaced by late-model Jeeps and Range Rovers; and hip boutiques seem to overflow with white and beige linen. Sometimes it feels like Williamsburg by the ocean. It's not like the old days — there isn't a hippie hemp shop in sight, and the dreadlocked set fled to the hills long ago. But for all its fancification, today's Byron still has loads of soul and depth, not to mention an idyllic hinterland of pristine rain forest, rural landscapes, and empty beaches.
As I immersed myself into the Byron community and culture, I also came to be impressed by the creativity of the town's homegrown wellness brands and businesses, everything from stylish yoga and Pilates studios to beautifully packaged medicinal mushrooms, naturopathic teas, and adaptogenic cacao-and-coconut coffee. Many are on par with what you might find in New York, but far more cutting edge in terms of ethos and sustainability.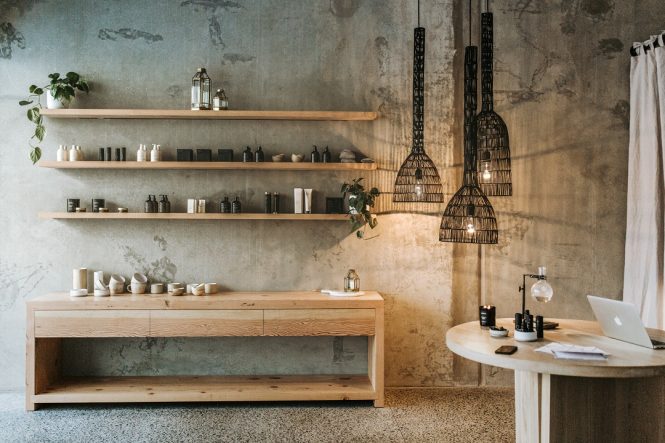 Take Comma, for instance. This massage-focused gem can compete with any spa abroad in terms of concept and therapies (as a professional spa consultant, I know a thing or two about high-caliber bodywork). Treatments like The Long Exhale and the Last Resort are delivered with world-class expertise and unexpected touch points, such as the heat pack placed on your belly to deepen and ground the experience. Another standout is Little Company, which offers just two beautifully designed, meditative facials delivered with tailored organic skincare. It's a genius concept.
Both of these spaces are situated in the Byron Arts & Industry Estate, just a short drive from the center of town. The last time I lived in Byron Bay, this area was a charmless precinct of industrial warehouses and storage units. Today, it buzzes with art studios, coworking spaces, and other creative businesses alongside excellent coffee bars and yoga venues. It's also home to Nimbus Co, which I frequent for infrared detox saunas and, when feeling brave, a dip in their ice bath. A few blocks over, Quantum Uplift is my go-to for biohacking wellness technologies like the Super Oxygen Saturation workout and Cell Recharge therapy, which heals through electromagnetic energy.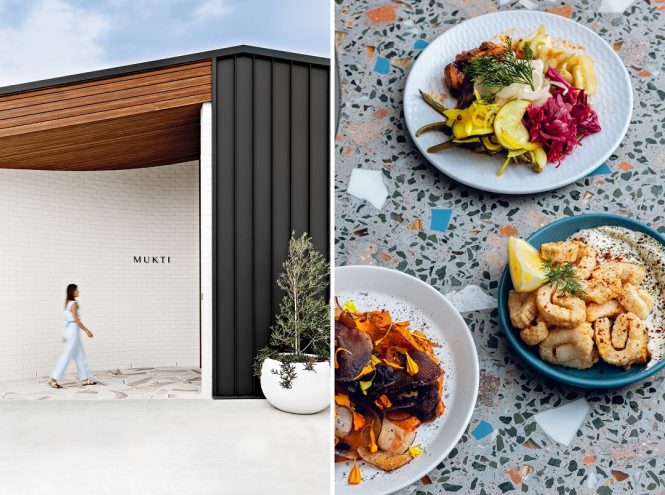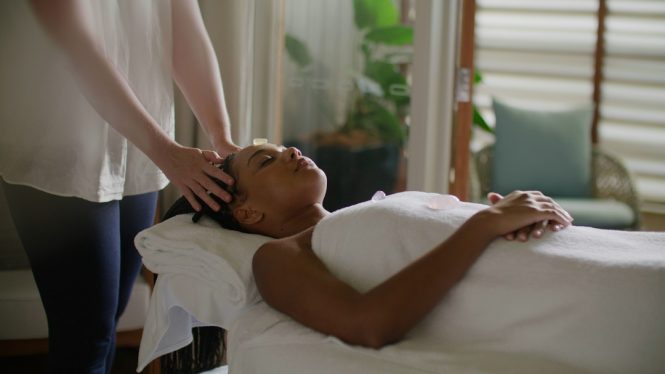 Another must-visit is The Beauty Rooms by Mukti Organics. The studio is located at the skincare brand's new headquarters in the small Byron Shire town of Mullumbimby, a 20-minute drive from Byron proper, but is well worth the detour for its divine next-level facials.
Byron's most pampering experience, however, awaits at the Eléme Day Spa at Crystalbrook Byron. Set within the resort's 18 hectares of subtropical rain forest near Tallow Beach, it's got Bali vibes and a lineup of facials and body treatments that utilize Australia's natural Sodashi line of skincare products. My favorite is the Curative Crystalus, a deeply restorative massage involving healing stones and crystals. Afterward, I like to relax and soak up the lush greenery on the timber deck of the resort's Forest Restaurant, where the menu is a celebration of regionally sourced ingredients — a moules marinière of Spencer Gulf mussels, say, or coal-roasted pumpkin with beetroot hummus and macadamias.
As far as food is concerned, Byron Bay residents are spoiled for choice when it comes to healthful dining options. One of my all-time favorite spots is No Bones, whose owners, Yasmina Cross and Tahlia Ward, have managed to combine color and vibrancy with gourmet vegan dining. Popular dishes include their mouth-watering truffle fries sprinkled with cashew parmesan, Penang "duck" (it's actually seitan) curry, and eggplant fatteh. Throw in great music and excellent service, and it's enough to convert even the most committed carnivore. It's also just up the street from Byron's first — and long overdue — wine bar, Supernatural, which focuses exclusively on natural wines produced from organic or biodynamic grapes.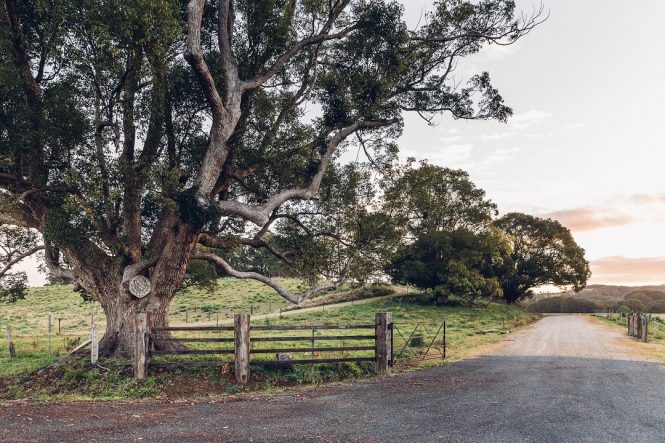 Whenever I have an out-of-town guest, I invariably bring them to Barrio. Part of an upscale lifestyle complex called Habitat, the sleek yet relaxed restaurant is all about seasonal, ethically sourced produce, with items like ceviche and wild venison carpaccio enlivening the grill-centric menu. I also love the vibe at High Life, where the daily menus of all-organic, market-fresh ingredients are enhanced with superfoods and adaptogens.
Byron's bucolic hinterland has treasures of its own. Surrounded by rolling hills and pastures, Frida's Field is one of the best new paddock-to-plate restaurants in the region. It sits on a family-run regenerative farm and serves heart-nourishing long lunches made mostly with ingredients grown on-site. An even more recent addition to the rural lunching scene is The Hut, a lovingly restored former schoolhouse overseen by Genoa-born chef Bruno Conti. Expect heartfelt Mediterranean fare like Kefalograviera cheese saganaki and spaghetti alla chitarra with spanner crab and smoked butter.
All in all, I couldn't have found a more perfect place to heal my wounded heart. Returning home to Byron Bay has also reminded me that real wellness doesn't need to cost a penny — it's all about clean air, water, and food, and about feeling connected not only to a community, but also to oneself.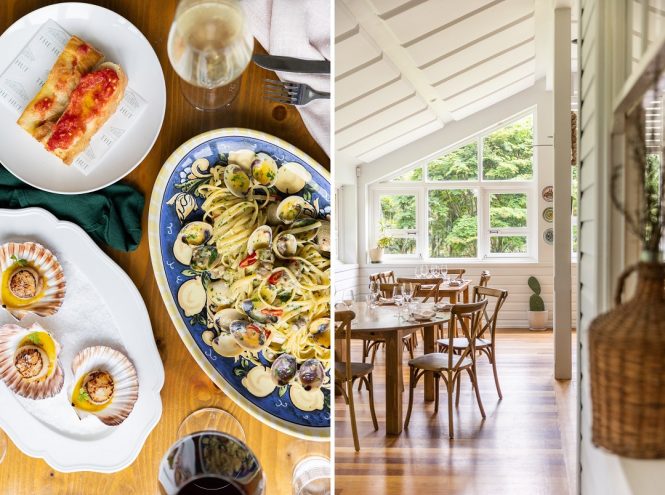 This article originally appeared in the March/May 2022 print issue of DestinAsian magazine ("Byron Beckons").