Long outshone by other parts of Hong Kong, the old working-class neighborhoods of Yau Ma Tei and Jordan are poised to share some of the limelight as a bold new hotel concept and edgy cultural spaces move in.
Photographs by Denice Hough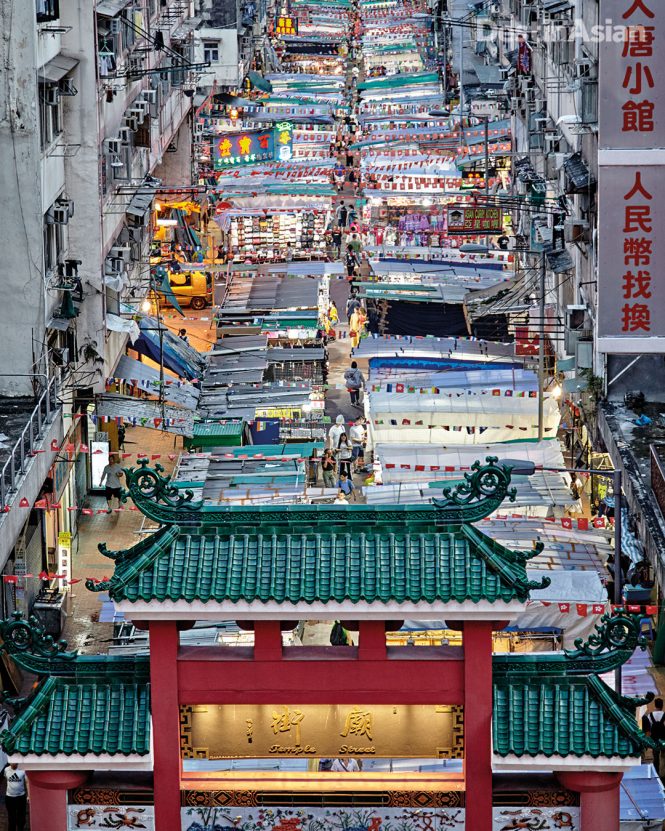 An aging four-star hotel may seem an unlikely candidate to rewrite the hospitality business model. Yet that's just the role that has been carved out for Hong Kong's Eaton Hotel, which has shed its middle-of-the-road, business traveler–geared trappings to become something so different that the word "hotel" can't possibly contain it—hence the new umbrella brand for the property, Eaton Workshop. 
Granted, there are still guest rooms, all recently updated with a tasteful redesign that blends soft colors, clean lines, and custom furnishings to make the most of their limited space. But the transformation of the hotel—now dubbed Eaton HK—goes well beyond organic bath amenities and bedside Himalayan salt lamps. Instead of banquet halls, there's a buzzing basement food court with 11 stalls showcasing "cult" local cuisine, from rice-porridge masters Trusty Congee King to Lo Bin Tan, renowned for its pillowy egg waffles and fist-size curried fish balls. Other progressive features include a coworking space adorned with street scenes by Hong Kong artist and indie-rock stalwart Jan Curious; a cinema-grade screening room for films, lectures, and impromptu Mario Kart tournaments; a radio station; residency programs for artists and creative activists; and a roster of tenants ranging from designers and hackers to nonprofits like the Justice Centre, which provides aid to vulnerable migrants.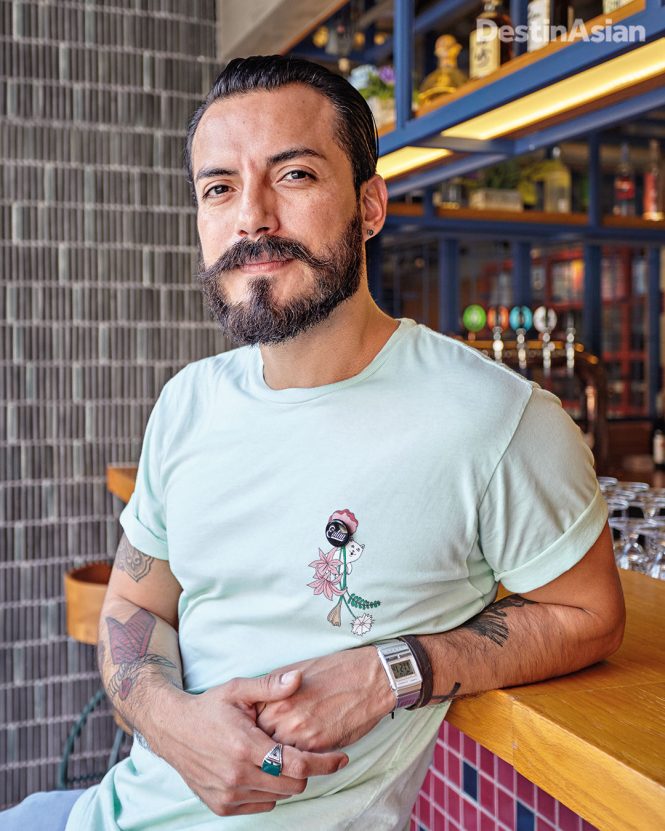 Behind this reimagining of the way hotels engage with their communities is Katherine Lo, the 36-year-old daughter of the billionaire founder of Hong Kong's Langham Hospitality Group. A few years ago, she was tasked by her father with creating a hotel brand "at the level of the tech companies that are changing the world," she recalls. "For me that was the challenge—to create a company that effected cultural and societal change, but was at the same time financially profitable." 
Thus the Eaton's activist leanings coexist with assets like a rooftop pool, the Astor restaurant (featuring no fewer than eight cooking stations and a seafood spread that has to be seen to be believed), and Yat Tung Heen, a Michelin-starred bastion of Cantonese culinary elegance. And Lo's ambitions for her Workshop brand are global: September saw the opening of a sister property in Washington, D.C. that some U.S. media have dubbed the "anti-Trump hotel"; while future expansions are planned for Seattle and San Francisco. It's an experiment, but one Lo is confident about. "Ultimately, I think we're catering to the changes in the travel industry," she says. "People are seeking material luxury less and experiences more. They're looking for something more real, more connected to the local community."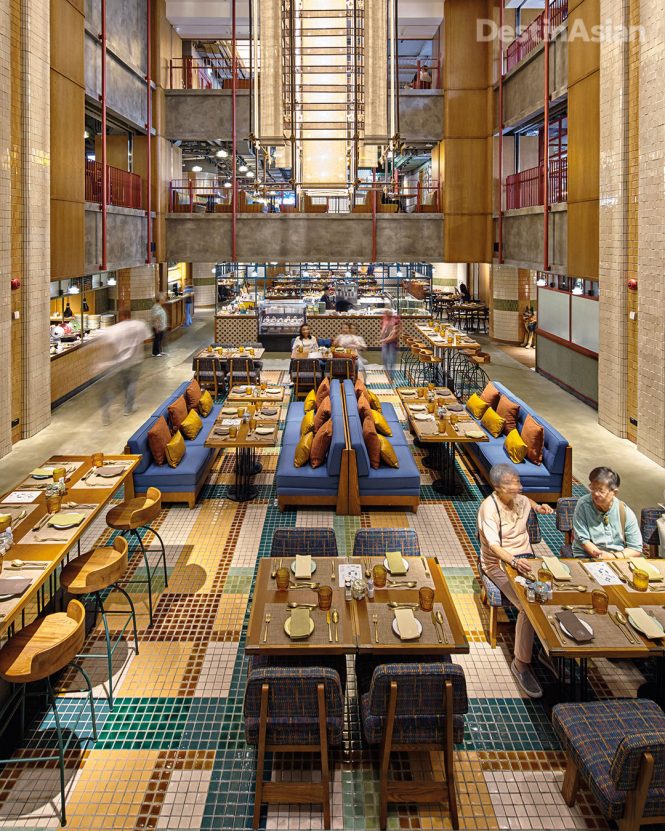 For Eaton HK, the local community is another thing that makes it an outlier. To the south, the Tsim Sha Tsui area boasts a stretch of harbor-front attractions and dozens of high-end hotels, while Mong Kok to the north has hostels, some edgy retail, and the distinction of being one of the planet's most densely populated places. But the working-class Kowloon neighborhood Eaton inhabits, Jordan, along with neighboring Yau Ma Tei, is something of a no-man's-land that has stayed solidly off the radar of most visitors (and arguably a lot of locals), despite its vibrancy and relatively central location.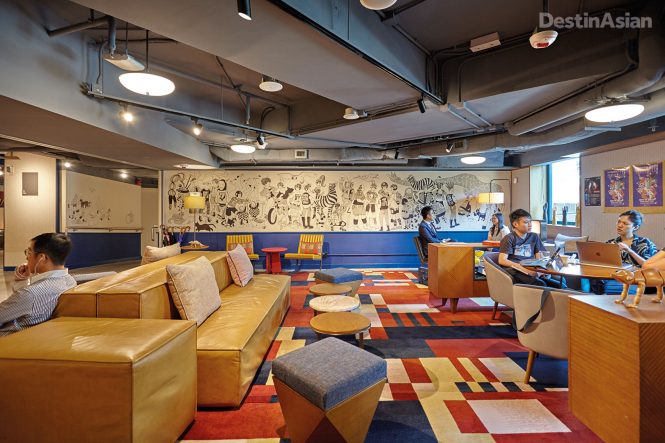 In some ways, the ambivalence is understandable. Just a few decades ago, main thoroughfares like Shanghai Street were associated primarily with bank robberies and prostitution. They've since settled down but retain a degree of grit and benign neglect, and can be loud, crowded, and generally unforgiving. Not that any of this has dissuaded Lo. "The fact that the area is not trendy actually makes it more exciting," she says. "It makes it easier for us to stand out, and to have an offering that will hopefully eventually revive the neighborhood."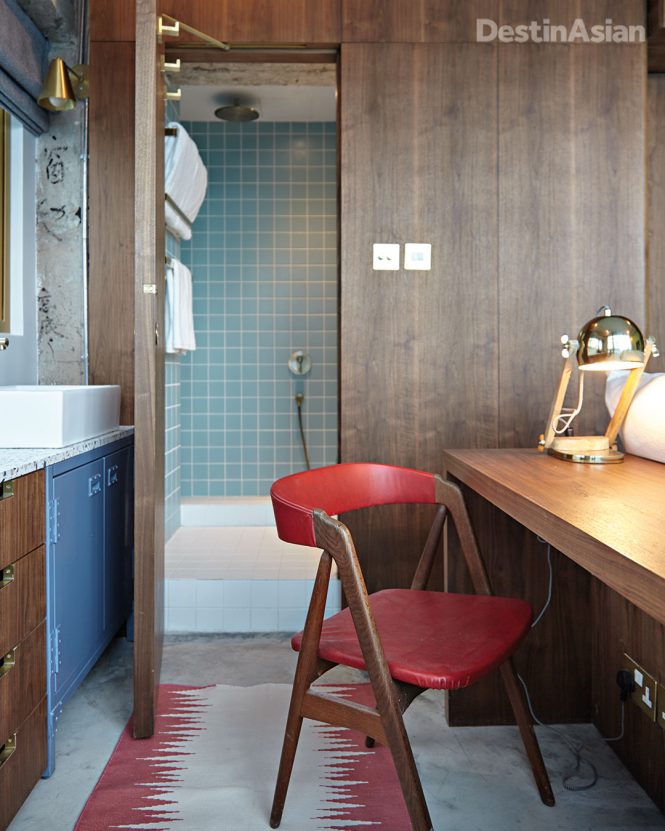 Even a brief exploration of Jordan/Yau Ma Tei reveals plenty of evidence that revival is long overdue. This is one of the few places where the curved facades of old tong lau tenements still buttress city blocks, home to some of the finest remaining examples of that vanishing Hong Kong art: elaborate neon signage. There are stately colonial structures like the former Yau Ma Tei Police Station, distinguished by its lengthy porticos, and pockets of tranquility like the Tin Hau Temple, dedicated to the goddess of the sea—a reminder that prior to reclamation, this area had a harbor front of its own. The 300-seat Yau Ma Tei Theatre (now dedicated exclusively to Cantonese opera) is the oldest surviving pre–World War II structure of its kind in Kowloon. Shoppers are spoiled for historic choice: the Temple Street Night Market, a raucous hodgepodge of souvenir stalls, buskers, and assorted hustlers, got started in the 1920s, while the sprawling Yau Ma Tei Fruit Market has inhabited its low-slung stone buildings since 1913.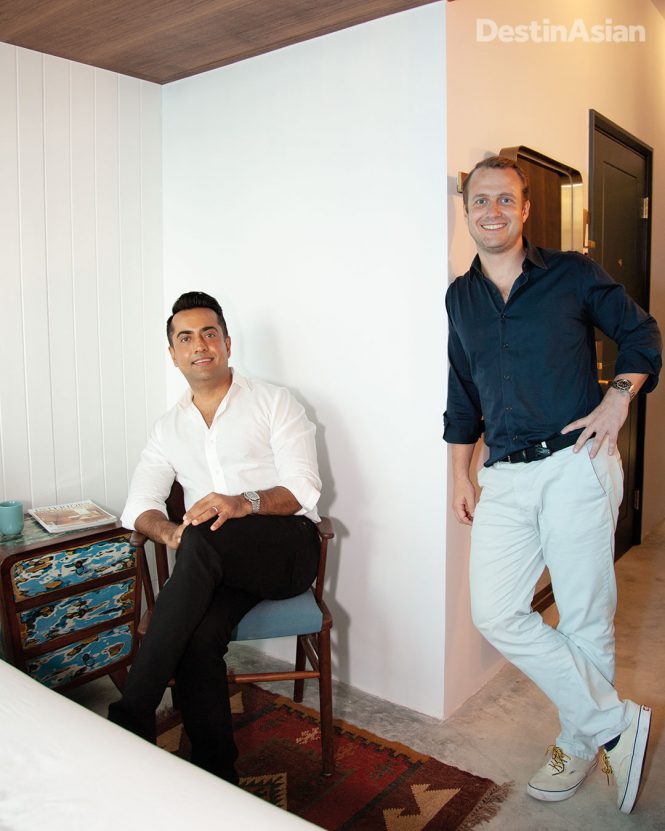 The sea may now be a couple kilometers away, but the rest garden in front of the Tin Hau Temple remains a realm of pagodas and birdsong, ringed with the rippling tents of fortune-tellers (quite a few of whom proudly advertise their abilities to deliver readings in English). A short stroll around the block, it's still possible to slide into a booth at the Mido Cafe—where the Formica tables and wall tiles look like they haven't been updated since the place opened in the 1950s—and tuck into a decadently buttered French toast or oven-baked spare ribs on rice for the equivalent of a few bucks.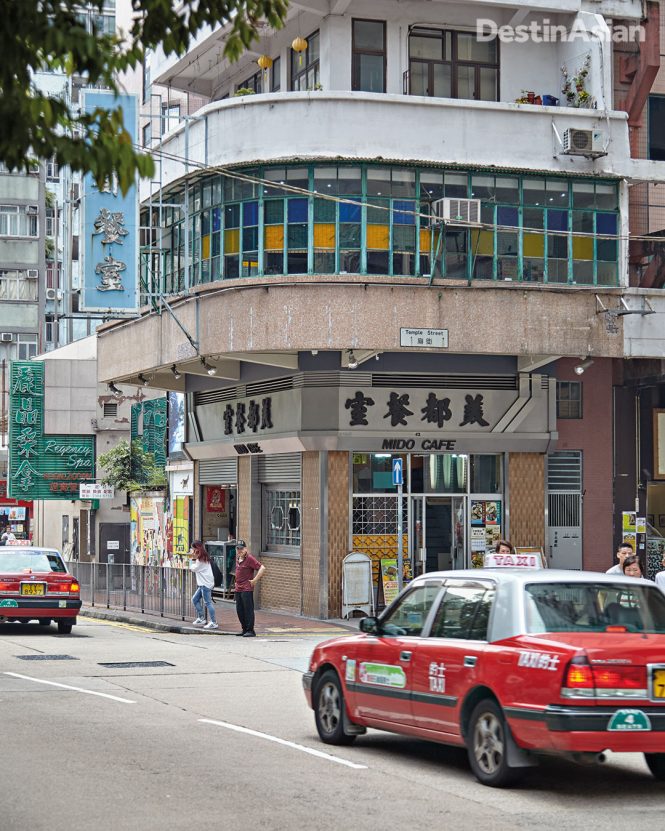 This defiantly old-school demeanor has made Jordan and Yau Ma Tei a favorite location for filmmakers like Wong Kar Wai and others with a nostalgic streak. "It feels like it's barely changed since I was in primary school," says Lo, who attended the Diocesan Girls' School, another Jordan landmark. "But that's the appealing thing about it." 
"It's changed a lot less than the rest of Hong Kong, and that's the attraction," agrees Hong Kong–born Alex Bent. He's the co-founder of District15, a developer focused on reinvigorating formerly neglected neighborhoods that opened what was arguably Yau Ma Tei's first boutique hotel, the Tribute, in 2016. As its name implies, the Tribute (now under different ownership) is nothing so much as a love letter to the area, with design elements like brass fittings and wire-basket chests of drawers that reference Yau Ma Tei's workshops, cheap diners, and maritime roots. The hotel even created a highly sought-after map and guide that points the way to a host of tiny, undiscovered treasures within walking distance: herbal-tea vendors; wonton noodle shops; a mini-museum devoted to Bruce Lee. 
District15 is now betting the area will prove equally alluring for longer-term residents. The company's newest property, The Nate, is a contemporary serviced residence on a relatively quiet road on the Jordan–Tsim Sha Tsui border facing leafy Kowloon Park, designed for stays of a month or more. Bent says he has "zero apprehension" about how the project will fare with the young professional class, pointing out that it's a mere 10 minutes or so by train to the Central business district. "There's a general movement to locations like this. It's a very interesting area, with the fruit market, the old Chinese theater, Temple Street—there's a lot of cool stuff going on," Bent says. "People want to explore more than they used to, and want a really local flavor, and we're designing for that."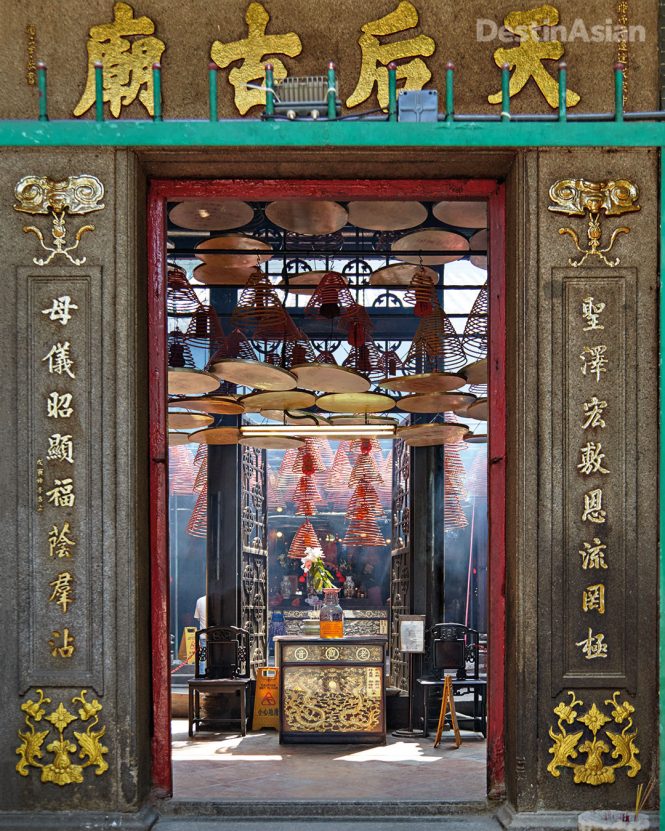 While a certain timelessness may be part of the area's appeal, there is also considerable dynamism afoot, not to mention the more immediate cultural currents emerging just beneath the surface. Even prior to the Eaton's rebirth, Jordan/Yau Ma Tei provided fertile ground for artists and activists, perhaps precisely because it attracted little (or negative) attention. Woofer Ten, a shifting art and community space on Shanghai Street, played a significant and often subversive role in the area; one of its best-loved activities was the impromptu mobile sales of Chinese moonshine. Sadly, it closed up shop last year, though there are rumors of its reemergence.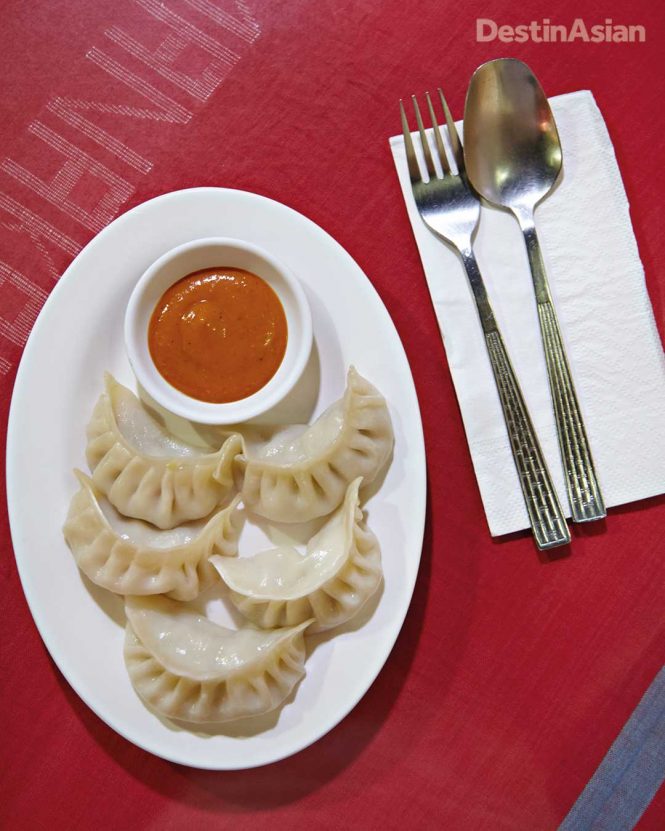 The Woofer Ten tradition is carried on by a number of other alternative spaces and voices, from Mum's Not Home, an anarchic, plant-crammed café-cum-boutique in a dingy Shanghai Street walk-up; to Holok Chen, an artist in residence at Eaton Workshop. A neighborhood fixture, Chen is also founder of the Station for Open Cultures, a group whose activities span weekly hacker gatherings, urban farming, and LGBTQ activism. 
"I was deeply inspired by the Woofer Ten project, and went through many struggles alongside them," Chen says. "I've always felt the neighborhood is a catalyst for creativity, because it's a mix of classes and cultures." Eaton Workshop's arrival, he believes, bodes well for the entire district. "It's extraordinary to have an activist space where creative minds can meet and exchange ideas." 
When it comes to that, the Eaton is not the only option. Next to the Broadway Cinematheque (Hong Kong's only major repertory cinema and a mainstay of the festival circuit) is Kubrick, a hybrid bookshop, gallery, and café where patrons can commune over Italian literature, socialist periodicals, and lattes that put Starbucks to shame. Factoring in the rare vinyl and film posters found in the Broadway's shops next door, the complex must boast more underground media per capita than anywhere else in town. And indeed, the bohemian-looking groups that throng Kubrick's semi-communal wooden tables, conversing in a polyglot mix of Cantonese, English, Mandarin, Japanese, and Korean, suggest it's something of a regional magnet.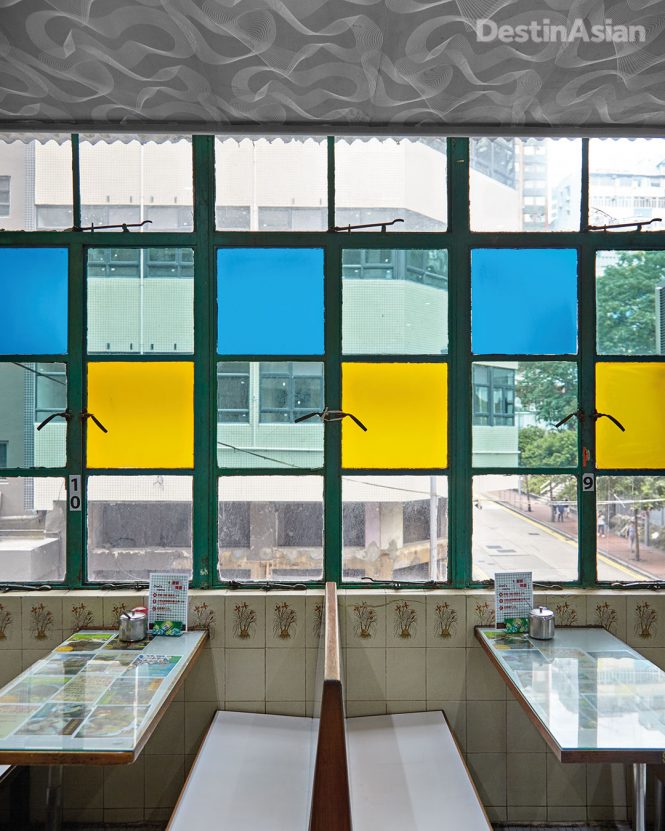 Slightly more genteel, but every bit as intellectually stimulating, is The Muse, a self-billed "multipurpose community event space" in the bowels of the design-focused Hotel Stage. The cocoon-like venue, ensconced in warm light and natural wood, is split into an art gallery, bookstore, and wine bar, each with a rigorously curated selection that (with the exception of the wine bar) emphasizes local creations. Despite its draws—regular art exhibitions, glossy art tomes, reasonably-priced bottles of Bordeaux—The Muse tends to attract a few in-the-know types rather than crowds, making it a welcome respite from the streets above. 
Those who can brave those streets long enough will eventually notice the local identity is, relative to other parts of Hong Kong, a diverse one. Among the dim sum eateries and Chinese medicine traders are nestled a number of grocery stores, beauty parlors, and clothing shops serving a different clientele: the area's Nepalese community, which has been a major presence here since the British Army stationed its Gurkha soldiers nearby just after World War II. By some accounts, Jordan and Yau Ma Tei alone are home to a third of Hong Kong's roughly 40,000-strong Nepalese population.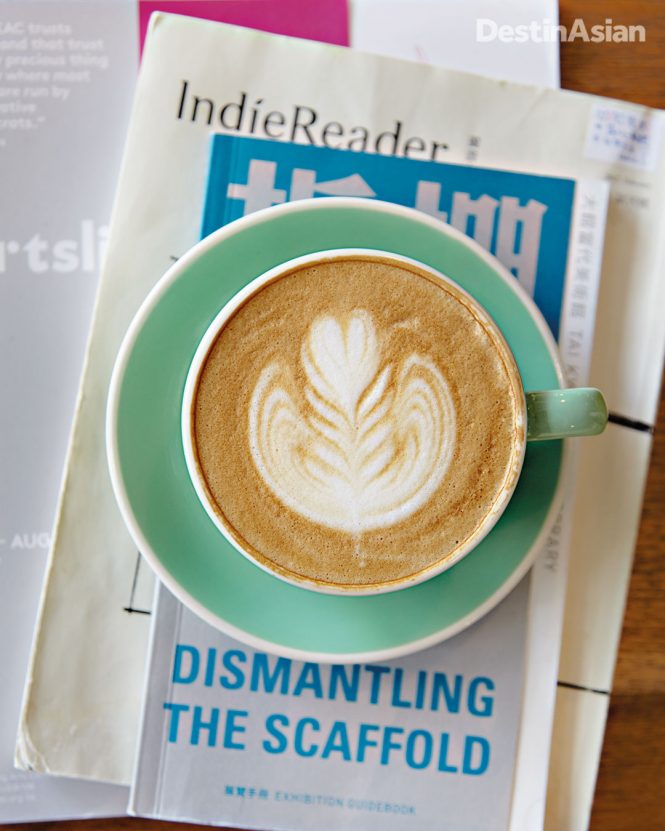 The happy result for the visitor is home-style restaurants like Manakamana, a tiny spot tucked behind the stalls of the Temple Street Night Market. Its humble appearance—the decor consists of a few crammed tables overlooked by dog-eared Nepal tourism posters and Hindu deities—belies the quality of the cooking, which is heavy on Nepali comfort foods like chatpate and momo dumplings stuffed with chicken and cabbage and accompanied by an earthy chili sauce. Owner Sujita Rao, a Jordan resident herself, is proud the neighborhood seems to be getting some more recognition—even if that means more competition. 
"It's a wonderful area with a strong community, and it's convenient for just about everything," she says. "But it's changing a lot. There used to be just two Nepalese restaurants around here, now there are six or seven!" Perhaps that's a sign that the area's time-capsule quality may not last all that much longer. But it's also another indication that a chronic underdog among Hong Kong neighborhoods, relegated to the sidelines as cultural spaces, speakeasies, and boutique hotels blossomed in other parts of the city, may finally be getting its due, retaining its multicultural identity—and hopefully some of its contrarian ways—in the process.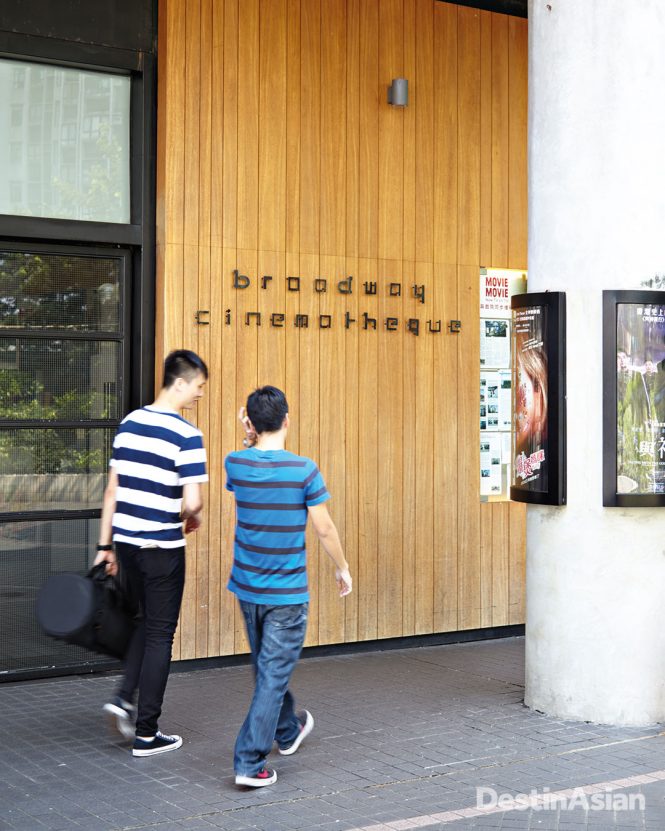 ADDRESS BOOK 
Eaton HK
380 Nathan Rd., Jordan; 852/2782-1818; doubles from US$140.
Hotel Stage
1 Chi Wo St., Jordan; 852/ 3953-2222; doubles from US$152.
Broadway Cinematheque
3 Public Square St., Yau Ma Tei; 852/2388-0002.
Kubrick
Shop H2, 3 Public Square St., Yau Ma Tei; 852/2384-8929; kubrick.com.hk.
Manakamana Nepali Restaurant
165 Temple St.; Jordan; 852/2385-2070.
Mido Cafe
63 Temple St., Jordan; 852/2384-6402.
Mum's Not Home
1/F, 302 Shanghai St., Yau Ma Tei; 852/9770-5760.
Yau Ma Tei Theatre
6 Waterloo Rd., Yau Ma Tei; 852/2264-8108.
This article originally appeared in the October/November 2018 print issue of DestinAsian magazine ("Kowloon Cool").