A quartet of new or upgraded heritage attractions gives history buffs another reason to visit.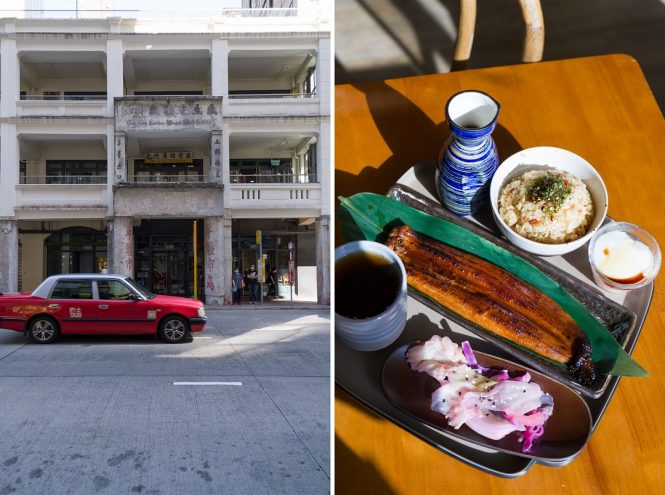 Times have changed in a city once famously dismissive of its historic buildings: the trend set by recent high-profile revitalization projects like The Murray hotel and the Tai Kwun arts center is continuing on both sides of Victoria Harbour.
Launched a few months before the pandemic, 618 Shanghai Street in Kowloon's Mong Kok neighborhood is a not-for-profit mall that incorporates the restored facades and verandas of the largest cluster of prewar shophouses in town. Independent local brands take center stage here: Wai Chi Street Playground offers an assortment of home goods such as old-school porcelain bowls, vintage glassware, and Hong Kong–made Camel flasks; incense-scented Douguya sells refined Japanese teaware and antiques; while REstore is stocked with a smorgasbord of quirky souvenirs. Also noteworthy is the excellent Malaysian eatery Semua Semua and rooftop café Poach, which serves a moreish grilled eel and ochazuke bento.
Central Market in its namesake district on Hong Kong Island takes a more expat-friendly approach. The hulking 1930s Bauhaus building sat abandoned for nearly two decades before an extensive revamp led to a soft reopening in August last year. Spaces once occupied by humble market stalls now host a range of upmarket tenants that include compact bistros and wine bars, a gourmet deli, and zero-waste grocery store Slowood. The bamboo-filled courtyard is a preferred spot for alfresco meals for workers in the nearby office blocks.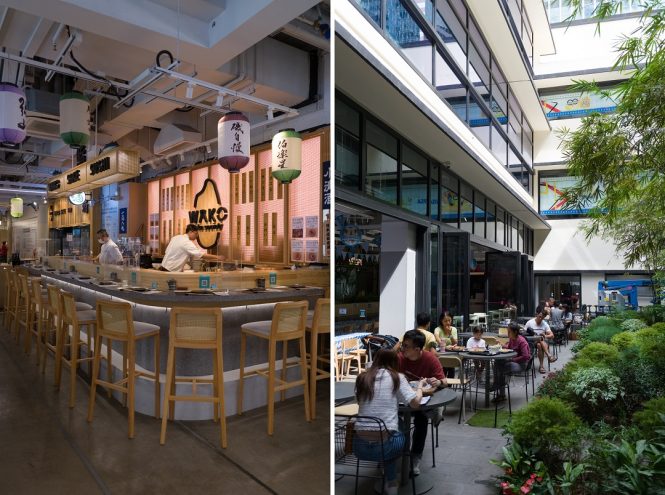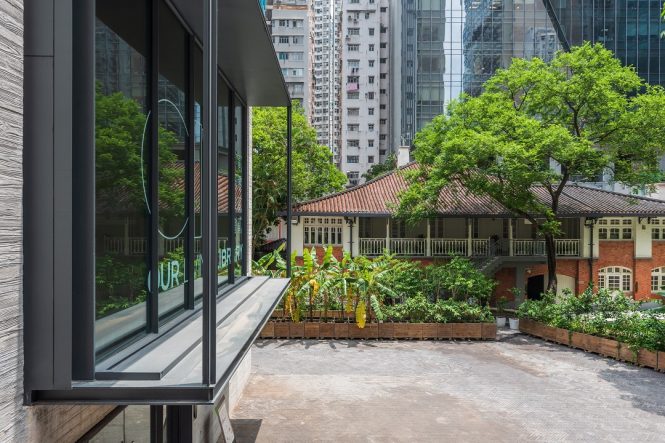 Down the tram line in North Point, government-run Oil Street Art Space debuted a handsome new extension this past May opposite its existing digs in a 1908-built former clubhouse of the Royal Hong Kong Yacht Club. A glass-walled upstairs gallery beckons with interactive exhibitions and views of the expanded garden, which regularly hosts video art screenings. Look out for People-Plant-Place, an installation of potted native fruit trees where tangerines and Indian gooseberries can be seen ripening on the branch.
One of the hottest heritage sites for Hongkongers these days is the Ex-Sham Shui Po Service Reservoir, whose rows of brick archways on rough-hewn granite piers were designed in the style of ancient Rome. The 119-year-old cistern underneath the summit of Kowloon's Bishop Hill came to light only in late 2020, when demolition work was swiftly halted by a major public outcry. This offbeat attraction opened for unguided visits at the end of October; booking ahead is essential.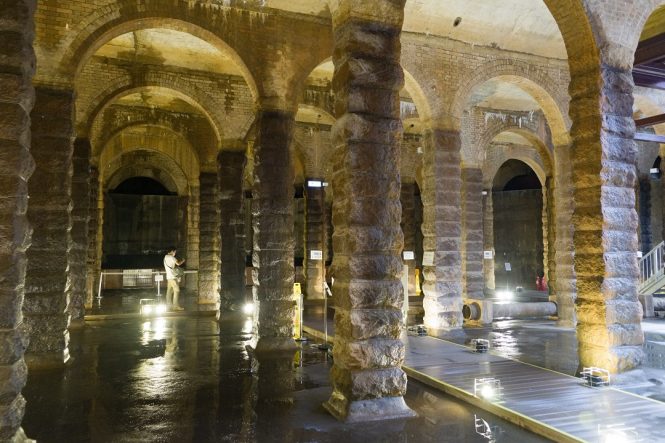 This article originally appeared in the December 2022/February 2023 print issue of DestinAsian magazine ("In with the Old").