Painstakingly dismantled and transported 700 kilometers to the outskirts of Shanghai, a trove of centuries-old houses from the Jiangxi countryside has been given a new lease on life at Aman's latest resort in China, Amanyangyun. Here, a look at how the ambitious project took shape.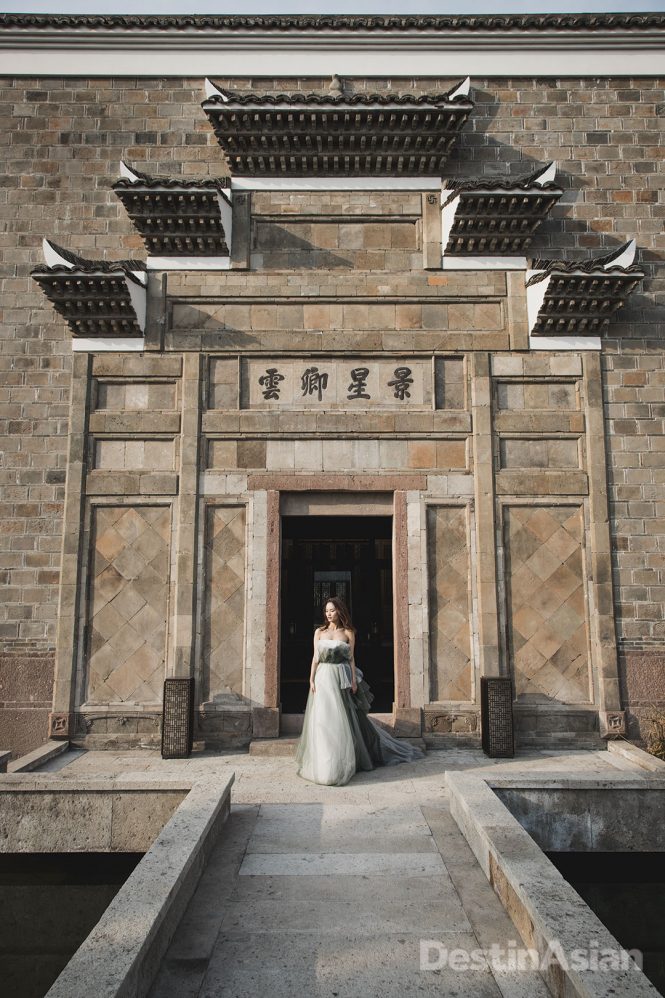 In 2002, when 29-year-old Ma Dadong returned to visit family in the city of Fuzhou in Jiangxi province, some shocking news awaited him. The Chinese government had approved construction of the Liao Fang reservoir, and it was only a matter of time before the ancient village where he grew up would be lost to the rising waters.
It wasn't just local livelihoods and belongings that faced extinction. Historically, Fuzhou (called Linchuan in ancient times) was known as the "Cradle of Talents," an important center of knowledge and literature dating back to the Ming Dynasty (1368-1644). It was the birthplace of several notable writers and philosophers, including Tang Xianzu, a Ming official and playwright who has come to be regarded as the Shakespeare of China (both men died in the same year, 1616).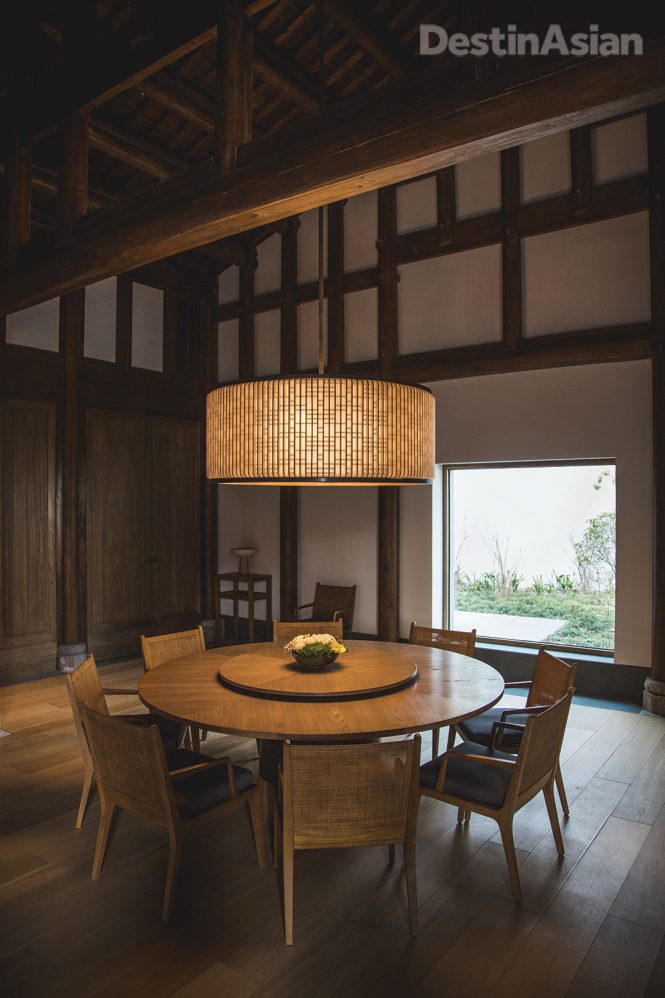 Beyond today's unremarkable modern city, Fuzhou's mountain villages bore testament to a cultured past, home to ancient stone residences and sacred millenary forests. Indeed, it was the 1,000-year-old camphor trees, described by one local poet as having "branches that stretched so wide they obscured the sun," that were closest to villagers' hearts. They were traditionally worshipped as tree deities, and people in the area feared heavenly repercussions if their habitat was threatened.
Ma, who had made his fortune in Shanghai as the founder of a successful advertising agency, decided something had to be done, and fast. He hatched a desperate yet ambitious plan to move his and the surrounding villages, roots and all.
"They who know nothing fear nothing," Ma has since said of his plan. Racing against time, he enlisted a 200-strong team of botanists, engineers, Chinese architecture experts, and craftsmen. Their colossal task was to disassemble, relocate, and restore 50 historic village houses—plus thousands of forest trees—to vacant land on the outskirts of Shanghai.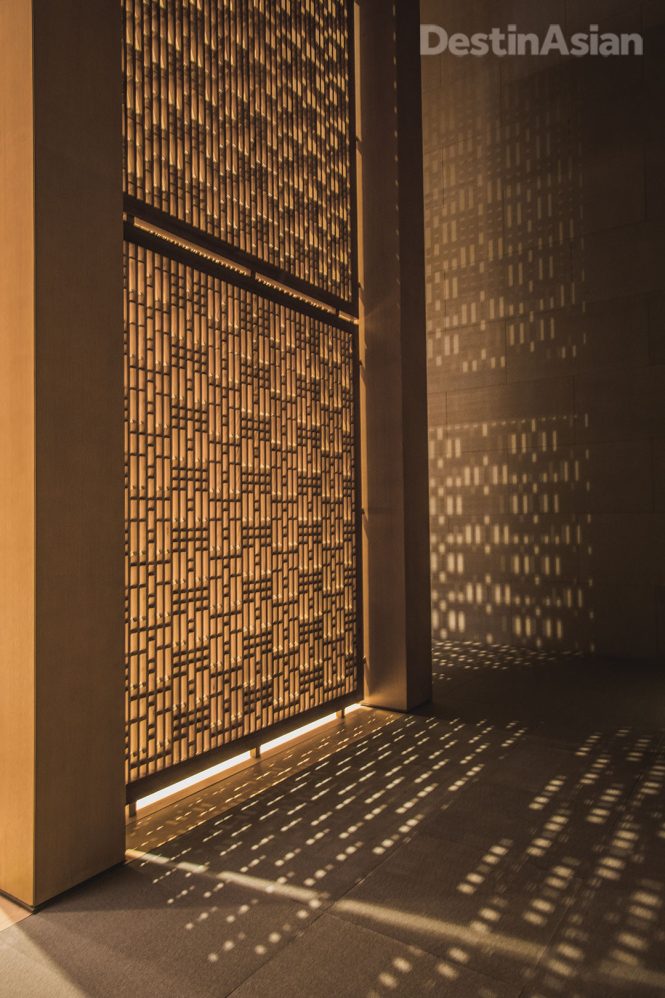 Flatbed trucks transported the villages —brick by brick, trunk by trunk—on the 700-kilometer journey. Despite having their wide branches removed to make transportation easier, the massive camphors, some of which were 20 meters tall, proved challenging. A dozen bridges were specially built through the mountainous terrain. When tunnels were too low to allow the vehicles to enter, the roads beneath them were dug out. Tollgates into Shanghai proved a final obstacle and had to be dismantled and then rebuilt once the convoy had passed.
As quickly as possible, the trees were replanted in native soil, facing the same direction as they had previously. Despite careful tending, their trunks stood like jagged tombstones for three nail-biting years until tiny green leaves finally began sprouting forth and more than 10,000 trees—almost 80 percent of those transplanted—were declared saved. What he would do with his dismantled villages and budding forest, Ma still had no idea.
Then, in 2009, a serendipitous connection was made between Ma—who is today best known as the founder of investment-management company Shanghai Gu Shan—and hotelier Adrian Zecha, then the chairman of Aman. Sixteen years after Ma Dadong made his decision to move the villages out of harm's way, many of the ancient relics and trees have now resynthesized as Aman's newest property, Amanyangyun.
In the early morning fog, the resort's austere stone buildings, with their impenetrable tall brick frontages and slivers of decorative eaves, look like glorious imposters transplanted from another place and time. They are complemented by newly built structures done in Aman's distinctive style of sleek minimalism, which creates a striking contemporary counterpoint. Nowhere is this quite as breathtaking as in the arrival lobby, accessed via a long camphor-lined driveway. Guests enter a soaring lattice cube exquisitely carved from nanmu wood, an endangered timber with a distinctive golden luster that was once used to make thrones and coffins for emperors of the Ming and Qing dynasties. Rarely seen these days, the precious wood was reclaimed from Jiangxi village houses and is indulgently used throughout Amanyangyun, with small nanmu pendants and bookmarks even left as turndown treats.
The wooden cube is encased in a large granite pavilion, with shards of sunlight by day and seductive gold lighting by night embellishing the ethereal effect. As guests sip tea on low-slung lounges accompanied by the twangs of traditional Chinese pipa music, it feels like you've entered an enchanted treasure chest. In reality, it is a portal to what lies beyond, which is entrancingly different depending on which doorway you pass through.
Exit south and you enter a series of covered gray-stone pathways framed by reflecting pools, dark-wood columns, and the odd moon gate peeking through to manicured garden vignettes. Softening the monochrome sleekness are glimpses of bright red berry bushes and the interplay of shadows dancing off the water. The paths lead to two dozen Ming Courtyard Suites, which are dramatic in their relentless contemporary minimalism. While newly constructed, they take their design cues from the historic dwellings, blending natural wood and stone with a traditional courtyard layout. Inside, a long corridor ending in a towering granite bathroom leads past two walled courtyards, one containing a free-standing tub and shower for alfresco bathing, and the other with a flaming gas fireplace—the perfect spot to gaze at the stars (and rather a lot of airplanes) crossing overhead.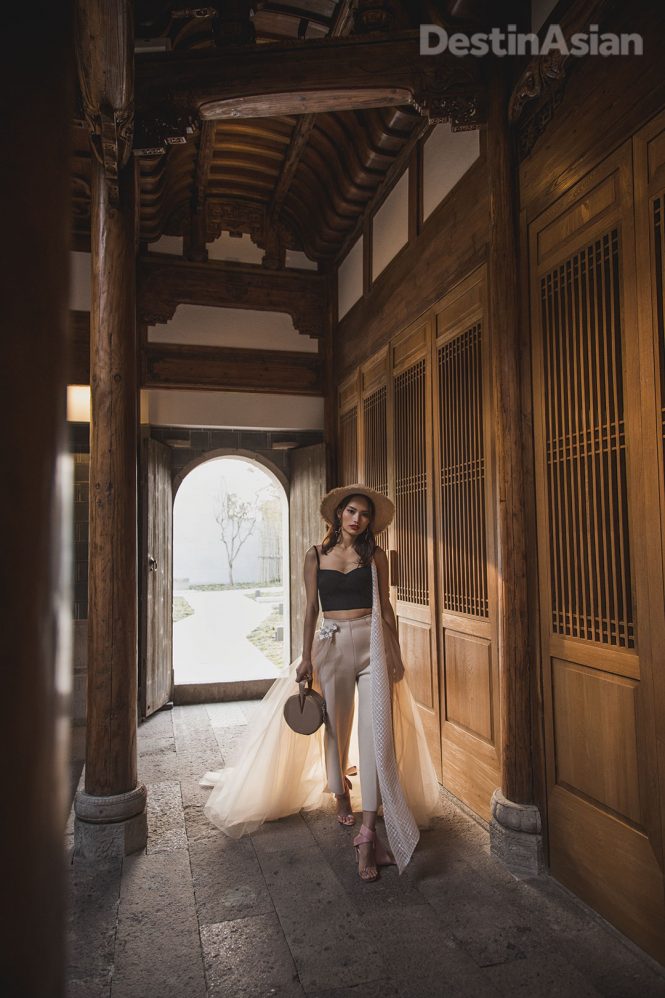 Leaving the reception pavilion through its northern portal is like stepping back in time. On this side of the property, 13 of the 300- to 500-year-old Jiangxi village houses are reincarnated as four-bedroom Antique Villas, surrounded by the largest camphor trees and a number of ancient wells. (Another dozen houses have been branded Aman Residences and will be up for sale.) Past the fortress-like facades, the villas unfold graciously through stone courtyards and classic wooden screens. Previously two stories, their living quarters now have soaring ceilings left exposed to appreciate the interlocking roof beams and ornate stone wall carvings depicting family histories. Contemporary furnishings are elegant and unobtrusive, while indoor Jacuzzis and private outdoor pools let guests steep themselves in history with an added touch of luxe.
Even if you're not staying in an Ancient Villa, you can still have a look inside one of the finest specimens from Jiangxi. Called Nan Shufang, it was originally built as a private school in the 17th century; the central bridge of its elaborately ornamented entry foyer was reserved for successful scholars to pass, while others had to proceed via the side paths. Today it serves as the resort's cultural complex, hosting rather more relaxed learning sessions where guests can experience tea meditation with a local master, learn the arts of Chinese calligraphy and screen painting, play the guqing (zither), or take part in an incense ceremony. It's a singularly beautiful space.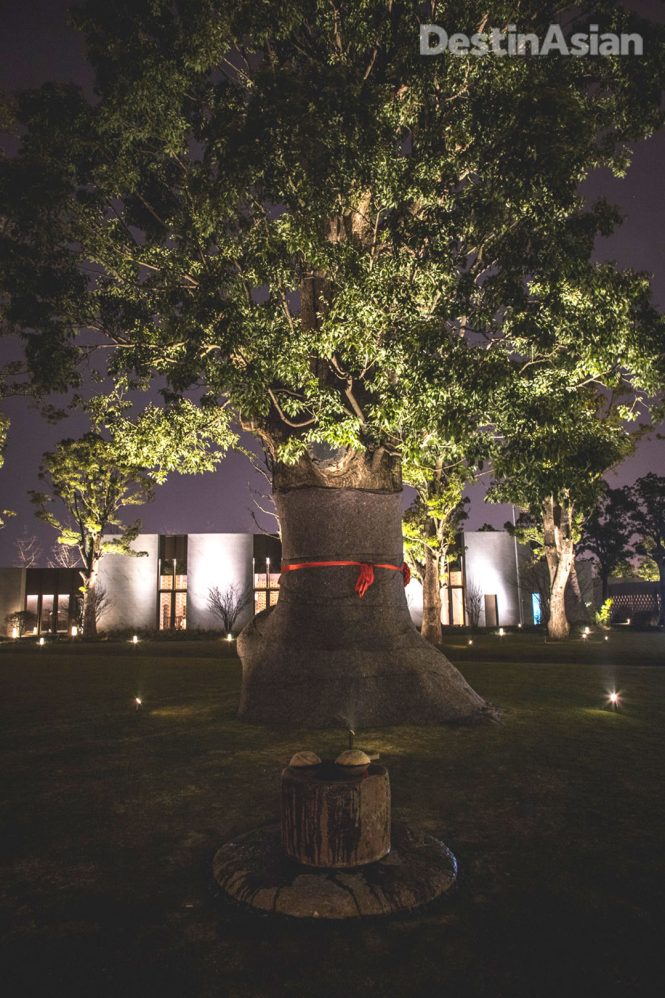 In a departure from the usual paean to privacy-seeking Aman junkies, Amanyangyun's five restaurants and bars are open to the public. What is lost in exclusivity is regained in delicious variety, with a choice of Italian, Japanese, and Chinese cuisine, plus a lounge and cigar bar in freestanding pavilions looking out to an ornamental lake and organic farm.
My favourite is Arva, where young Roman chef Andrea Torre, who comes to Shanghai from Aman Venice, aims to capture the essence of an Italian home table where flavors are simple and pure, plates are shared, and dining is joyful. His cacio e pepe (pecorino and black pepper) ravioli with black truffle alone is worth the one-hour trip from downtown Shanghai, as is the affogato gelato, which he hand-churns tableside.
Also meriting a try is Lazhu, which showcases traditional Jiangxi dishes from the owner's hometown. Jiangxi's home-style fare is rarely found beyond its provincial borders, but be warned: it is exceedingly spicy. Executive chef Steve Miao and his team of six Fuzhounese chefs cook up Jiangxi favorites and "lost dishes" like the Stewed Beef Entrails, a casserole of rich offal and searing spice that was widely eulogized by the ancients, and is utterly delicious.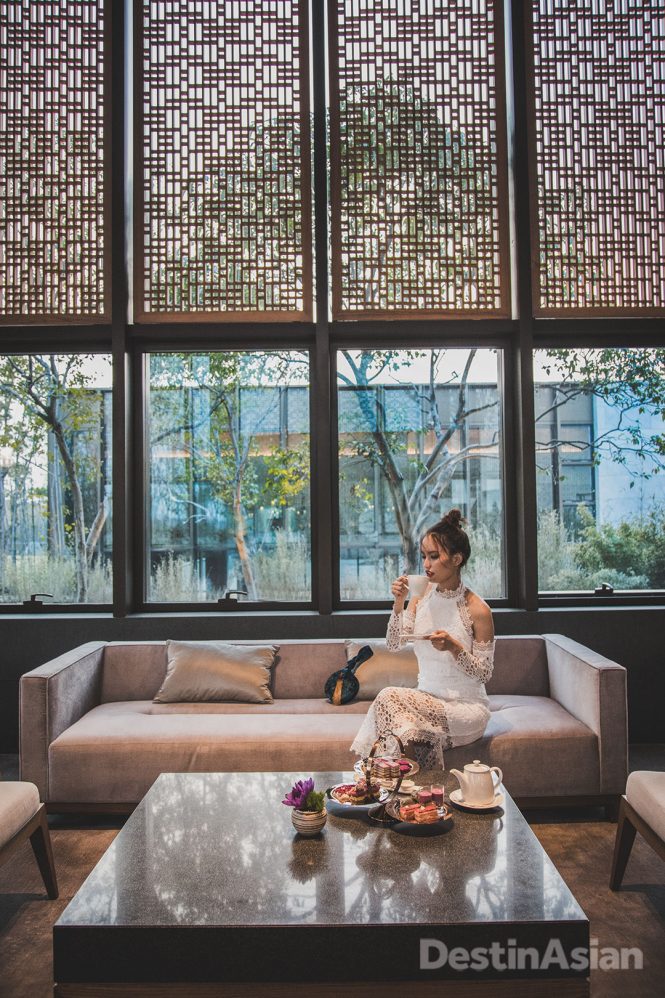 In classical Chinese literature, yangyun ("nourishing cloud") refers to "the nourishing of the human heart, the cherishing of the natural world, and the reverence for rhythms of the universe." And Amanyangyun lives up to its name. In a city that often feels removed from Chinese traditions, this hidden slice of suburban Shanghai with its delightful trees, cultural experiences, and ancient relics recreated with Aman polish, are treats to savor. The epic conservation story framing the resort is arguably the best part of it all.
Amanyangyun; 6161 Yuanjiang Rd., Minhang District, Shanghai; 86- 21/8011-9999; doubles from US$948.
This article originally appeared in the April/May 2018 print issue of DestinAsian magazine ("Some Assembly Required").