Pull yourself away from Cebu's beaches and you'll see a city harnessing its Spanish-Filipino traditions to create something new.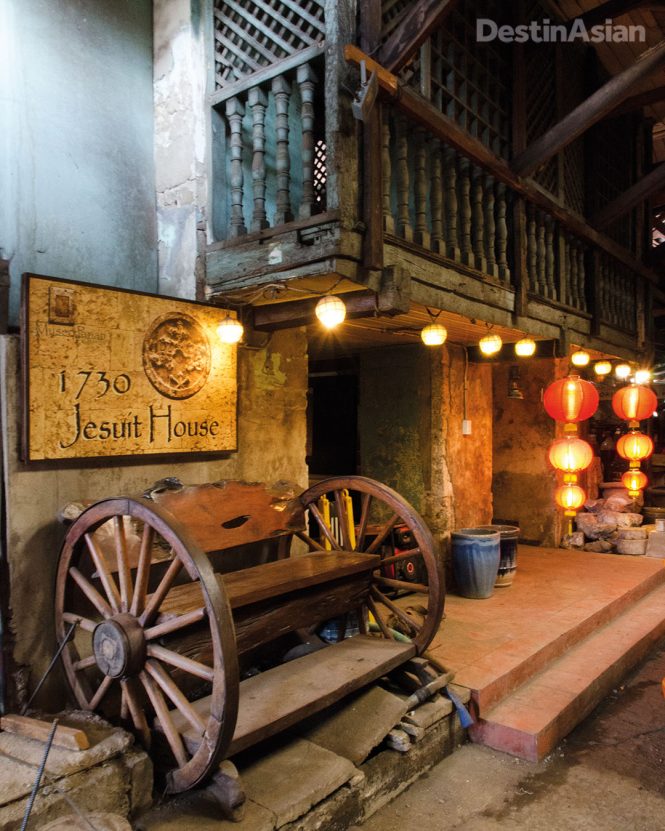 I can scarcely believe my ears. It's my first morning in the Philippines when I suddenly recognize the words a las ocho cincuenta y cuatro—the Spanish for 8:54—spoken over the radio as I sit through a traffic jam en route to the spiritual heart of Cebu City. I've come here to explore Cebu's enduring links with its Spanish past, and those words hint at the profound Hispanic influence on Filipino culture, society, and spiritual life that remains to this day.
Anchored in the very heart of the Visayas, a cluster of islands stretching across the midsection of the Philippines, Cebu is a province, an island (more than six times the size of Singapore), and the second-largest metropolis in the country. It was here, not Manila, that an expedition led by Ferdinand Magellan made an initial, ill-fated attempt at colonizing the East Indies for the Spanish crown in 1521.
Magellan found an ally in Cebuano ruler Raja Humabon, but was killed weeks afterward in a skirmish with rival forces on the nearby island of Mactan, now home to Cebu's international airport, export-oriented factories, and a string of beachfront resorts. The Spaniards returned four decades later to accomplish what Magellan and his ragtag band of mariners could not; pre-Hispanic Cebu was razed, and in its place the European interlopers established the first Spanish settlement, fortress, and church in the Philippines. The latter eventually became the Basilica Minore del Santo Niño, where I join the devout as they patiently line up around a sun-drenched courtyard to see the revered image of the Christ child left by Magellan.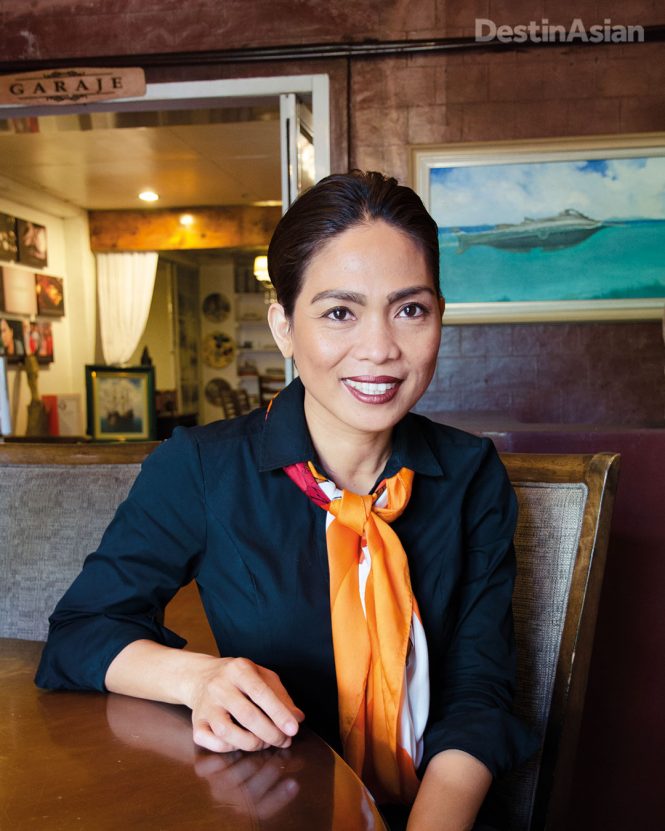 Catholicism aside, Spanish galleons plying the lucrative trade route between Manila and Acapulco brought a cornucopia of New World crops to the Filipino larder: tomatoes, maize, pineapples, chilies, and of course, cacao, which made its way to the islands in 1670. "The Philippines was the first place to produce cacao outside of Mexico." Edu Pantino tells me this at Casa de Cacao, where beans sourced from small-scale farms in Mindanao are hand-roasted and processed for artisanal chocolate company Ralfe Gourmet. "And here in Cebu we call hot chocolate sikwate, which comes from the Aztec word xiqhuatl."
Pantino runs the business with Raquel Choa, whom journalists have breathlessly dubbed the "chocolate queen" of the Philippines. But Raquel always points back to her hardscrabble childhood in the mountains northwest of Cebu, where she learned to make tablea, or discs of pure cacao dissolved in hot water to create unsweetened hot chocolate. "Every day, we drank sikwate for only one reason—to sustain ourselves." She recounts how the cacao water was also given to expectant mothers to ease the pain of childbirth, offered as a final drink to a loved one on their deathbed, and prepared during All Saints' Day to remember the ancestors. "We believe the cacao is like a perfume, an essence," Raquel adds.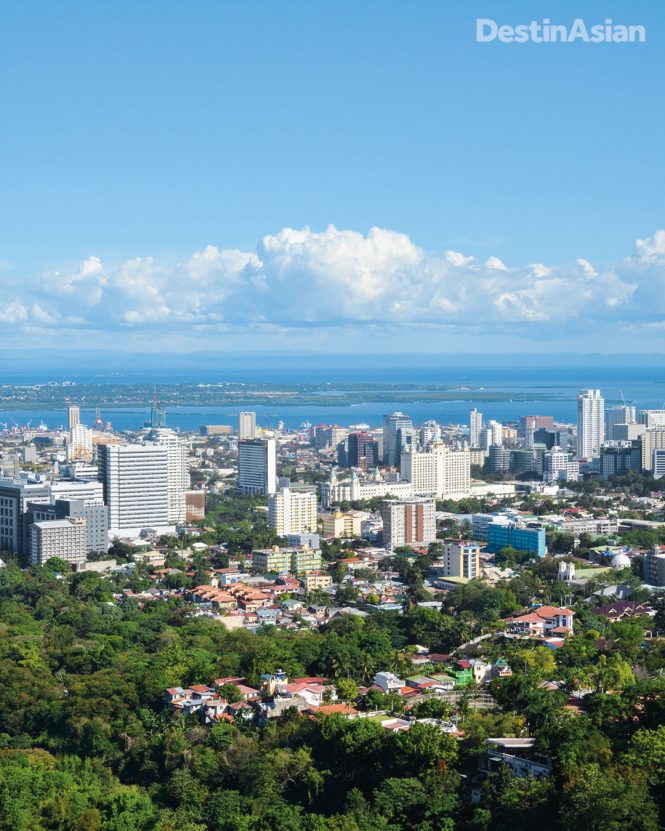 I watch closely as she pounds shelled cacao nibs into fine grains in a stone mortar before the wet mixture is spooned into a circular tablea mold. Once the tablea fuses with hot water in an earthenware jug called a chocolatera, Raquel vigorously aerates the concoction by rotating a batirol, or wooden whisk, between her palms. Swirled, sipped, and splashed around the palate like fine wine, Raquel's sikwate is unlike any other hot chocolate I've tasted. It starts off predominantly sour, progressing to a rich earthiness and then a long, nutty aftertaste. "I want to tell the whole world that we Filipinos know how to make chocolate, but in our own way," she says.
One of Raquel's upcoming ventures is a boutique showcasing cacao-based products, all made by women, at the Marco Polo Plaza Cebu hotel, which happens to be where I'm staying. "What amazes me about Raquel is how gifted she is as a natural artist—she is always doing something with her hands." Yumny Mariot, the hotel's e-marketing manager, tells me this over a spread of Cebuano fare made à la minute at buzzy buffet restaurant Café Marco. The hotel itself is a 24-story modernist landmark on a hillside 180 meters above sea level—a position that gives at least half of its 329 guest rooms enviable views of the city. From the outdoor terrace at the rooftop Continental Club Lounge, Yumny and I admire the skyline as it gleams in the afternoon sun, backdropped by Mactan Island, the Cebu Strait, and the distant hills of Bohol Island.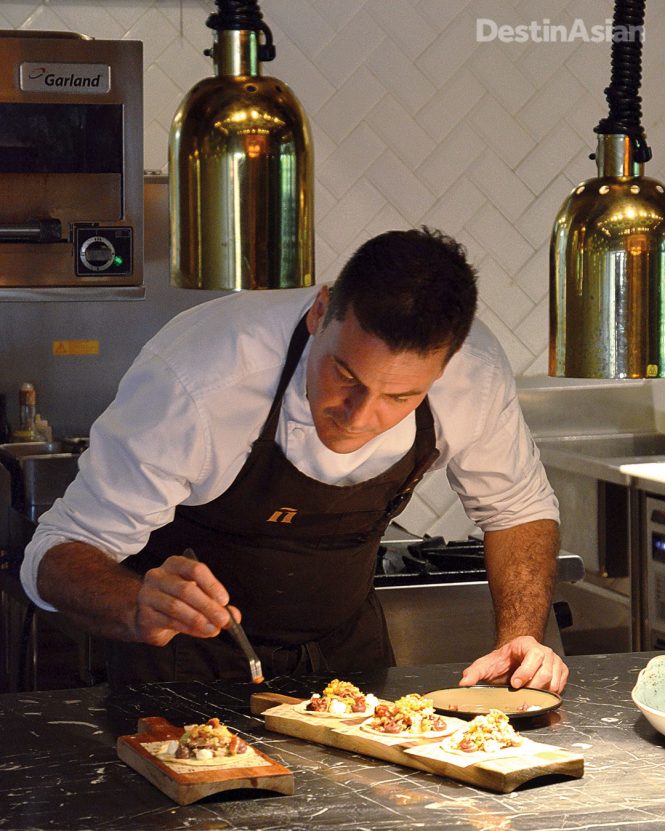 From the Marco Polo, I head down the hill to meet Adrian Sollano, the sales and public relations manager of Circa 1900. That's the name given to a pair of grand heritage houses now transformed into a chic after-work destination and venue for social events, separately known as Casa Uno and Casa Dos. The latter, a handsome Art Deco structure that opened to the public two years ago, hosts function rooms, an artisanal bakery, and Cicada—a cozy tapas bar where I sip on a zesty cocktail of Filipino Tanduay rum muddled with mango, lime juice, and root beer.
Adrian explains that Casa Dos is still owned by its erstwhile occupants, the influential Jereza family. "They didn't have the capital to restore this building, so they approached us to do it. We kept the structure and the main staircase, then replicated the missing floor tiles here in Cicada." Adrian walks me through the portraits of the Jerezas and their distinguished guests—past Philippine president Sergio Osmeña among them—hanging from the walls. Original timber-framed windows afford glimpses of the leafy grounds; a pathway leads to an inviting bean-shaped pool.
Across the road, the other half of Circa 1900 is Casa Uno, which made its debut in 2014 with a whitewashed, antiques-strewn restaurant and piano bar above several function rooms. I'm quickly introduced to Sydney-born executive chef Steve Shrimski and his Cebuana wife Eya. Before we tuck into a hearty dinner of what Steve terms "New Filipino Cuisine"—including ravioli made from ube (purple yam) stuffed with lechon, the spit-roasted pig Cebu is known for—the chef offers up a tantalizing anecdote about the buildings themselves. "The Japanese general lived in this house while General MacArthur stayed in the other one after the war—did you see the bullet holes in the iron railings of the staircase at Casa Dos?"
Circa 1900 is a far cry—and a 20-minute drive—from the slightly scruffy neighborhood of Parian, once an affluent mercantile district dominated by Chinese-Filipino mestizos. My first stop here is 1730 Jesuit House. Hidden inside Ho Tong Hardware, a working industrial facility strewn with lumber and metal sheets, it's an unlikely repository for shards of Japanese and Chinese porcelain, panels that chronicle Parian's history, and scale models of a trading junk and the San Diego—the first Spanish galleon built entirely in the Philippines. Christian Bonpua, the museum's 26-year-old curator, explains how the name Parian comes from a Mexican word meaning to barter or trade, while pointing out Chinese coins from the Ming era that hint at the structure's true age. "Putting coins in the foundation of the house is a Filipino tradition that we learned from the Chinese," he says.
Within easy walking distance from Ho Tong Hardware, and past the brooding Yap-Sandiego Ancestral House, is 160-year-old Casa Gorordo, the onetime residence of Cebu's first Filipino bishop. Though it underwent a recent upgrade with the addition of high-tech interactive displays, an upstairs shop, and a ground-floor café fronting the manicured garden, I am more interested in the things that haven't changed. Casa Gorordo turns out to be a superb example of a balay nga tisa, or traditional tile-roofed Filipino house. These have their origins in the stilted indigenous dwellings known as payag, raised above an understory where food and domesticated animals were kept. Enclosed with coral stone walls in the balay nga tisa, that understory retained its function, and the upper floor was built using hardwoods sourced from Visayan rain forests.
I marvel at the sliding window screens inlaid with capiz shells, savor the breeze flowing in from the open balustrades of the ventanillas, and detect a Chinese influence in the tiled roof with slightly upturned corners. Living quarters were laid out according to the strict social rules imposed by the Spanish; decorative archways known as calados mark off the most private areas, while a spinster's bedroom recalls a Spanish tradition dictating that the youngest daughter must remain unmarried to care for her aging parents.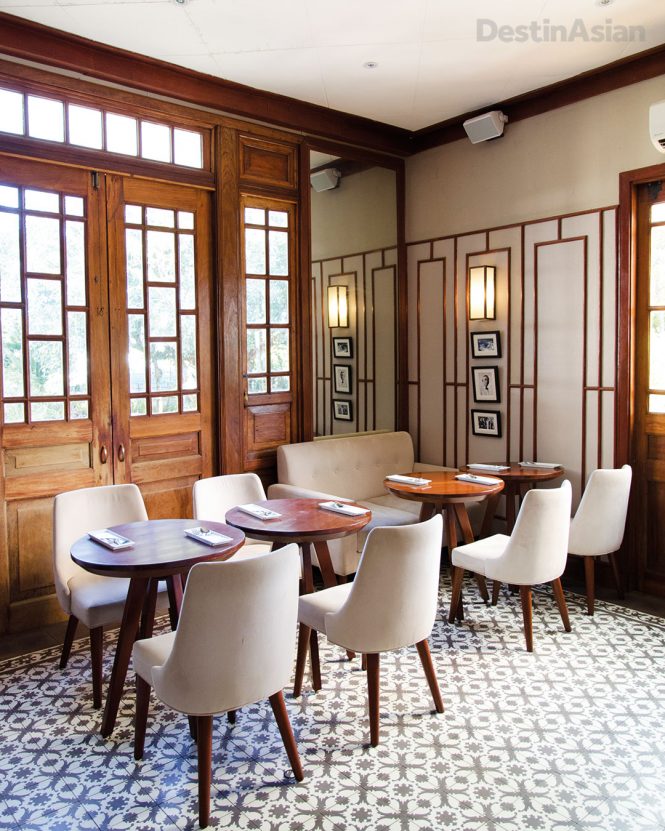 On my last day in town, I cross one of the two bridges linking "mainland" Cebu with Mactan Island. My destination is the beachside Crimson Resort and Spa Mactan, whose modern Spanish restaurant Enye by Chele Gonzalez opened last August. While Gonzalez runs Manila's acclaimed Gallery Vask, his Cebu outpost is helmed by fellow Cantabria-born chef Ivan Saiz Sordo. I'm curious to know what a modern-day Spaniard thinks of Filipino cuisine. "When I first came to the Philippines, the food was very weird," he says. But with his growing fondness for the local fare came the realization that Spanish and Filipino food shared a taste for acidity, a widespread use of the bay leaf, and common names as in the meat stews afritada and kaldereta.
At Enye, the signature lechon tacos celebrate two of Cebu's most iconic edible finds; succulent roast pork with crispy skin has a pleasing counterpoint in mango salsa. Up next is a salad of cherry tomatoes grown in the highlands of Luzon. "We combine them with pickled onions, which are very, very Filipino, a touch of vinegar, balsamic pearls, and ricotta for a Mediterranean twist," Ivan explains. The most surprising element in the salad is tempura bok choy leaf, which I don't immediately recognize because it's so crisp and full of flavor. Then there are wedges of locally caught tuna, pan-seared but with delightfully raw centers, alongside smoked eggplant served two ways in a sunset-orange citrus romesco sauce. All this is followed by a silky mango sorbet that yields heady notes of cinnamon, slivered crescents of dried coconut, and "compressed pineapple" topped with tiny white basil flowers. In a way, Enye's adaptation of European fare with Filipino ingredients is the continuation of a process that has been going on since the Spanish colonial period.
That night, as I sit in another traffic jam—this time to cross the Sergio Osmeña Bridge over the Mactan Channel—I recall something Christian Bonpua told me at 1730 Jesuit House. Apart from Catholicism and thousands of loanwords, "the Spaniards," he said, "gave the Filipinos the destiny of being a nation."
Where to Stay
The Marco Polo Plaza Cebu (63-32/253-1111; doubles from US$100) has well-appointed rooms and a superb buffet breakfast stocked with Filipino specialties.
What to Do
Ralfe Gourmet (63/917-827-2318) offers private "chocolate journey" tours at the Casa de Cacao led by Raquel Choa herself.
Address Book
Circa 1900
Sanjercasvil Rd.; 63-32/239-6265 (Casa Uno), 63-32/417-3886 (Casa Dos).
Casa Gorordo Museum
35 Don Eduardo Aboitiz St.; 63-32/411-1767.
Enye by Chele Gonzalez
Crimson Resort & Spa Mactan; 63-32/401-9999.
This article originally appeared in the June/July 2018 print issue of DestinAsian magazine ("A Latin Inheritance").