What does one of America's most well-known proponents of Thai cuisine do after stepping out of the limelight? For Pok Pok founder Andy Ricker, the choice was simple: he followed his heart to Chiang Mai, whose cookery has been his decades-long inspiration.
Photographs by Christopher Wise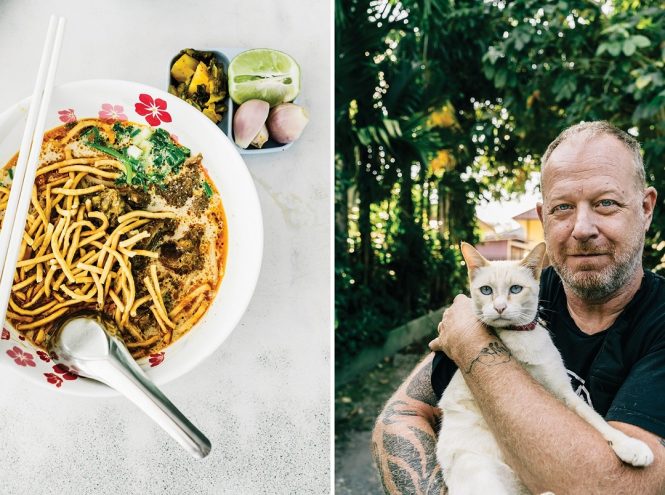 When I arrived in Chiang Mai to hang out with my friend Andy Ricker, it was the day of Loy Krathong, one of Thailand's most beloved festivals and an occasion to dispel misfortunes and wish for a better year ahead. The release of bad energy is symbolized by photogenic rituals that see candlelit floral offerings called krathong floated down rivers as a multitude of sky lanterns drift away into the night.
Celebrated at the end of the harvest season, Loy Krathong is all about new beginnings. And so, for that matter, is Andy, who in 2020 shuttered the last of his Thai restaurants in the United States and moved full-time to the countryside of Chiang Mai, where he and his wife Kung have kept a house for several years. I had flown in from Bangkok to see how he was getting on with the next chapter of his life — and to taste some of the dishes that have inspired him for decades.
A native of Vermont, Andy first visited Thailand as a backpacker in the late 1980s. He fell hard for the food of the kingdom's mountainous north and would eventually return for several months each year to pursue his growing obsession with regional cookery. Back in the States, the late-blooming chef opened his first eatery, Pok Pok, in Portland, Oregon, in 2005. It started as a takeout street-food shack in the driveway of his house but soon graduated to a pioneering restaurant that introduced Oregonian diners to the authentic, lesser-known flavors of northern Thailand — dishes like gai yang (charcoal-roasted game hen stuffed with lemongrass) and jaw phak kad (mustard greens and pork ribs). The reviews were ecstatic. A James Beard Award followed, as did cookbooks and more Pok Pok outlets: in Brooklyn, Los Angeles, and elsewhere in Portland. But by 2018 — the year he closed his New York location after a respectable six-year run — Andy was burned out. What had begun as a mission to change American perceptions of Thai food had become all about profit and loss. And then came Covid-19, which gave him the excuse to do something his ego hadn't let him: he shut it all down.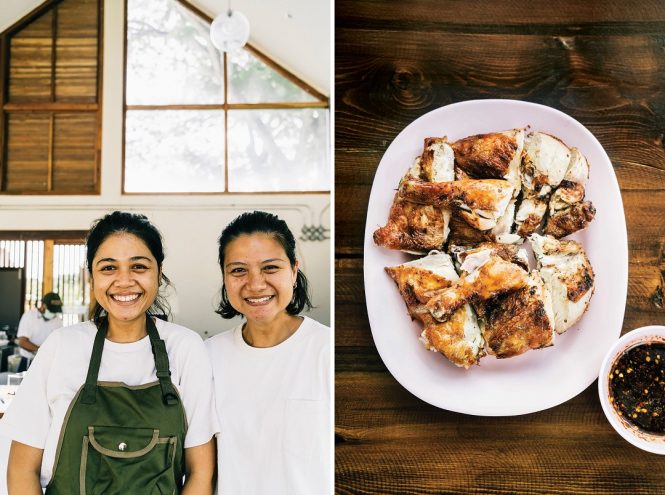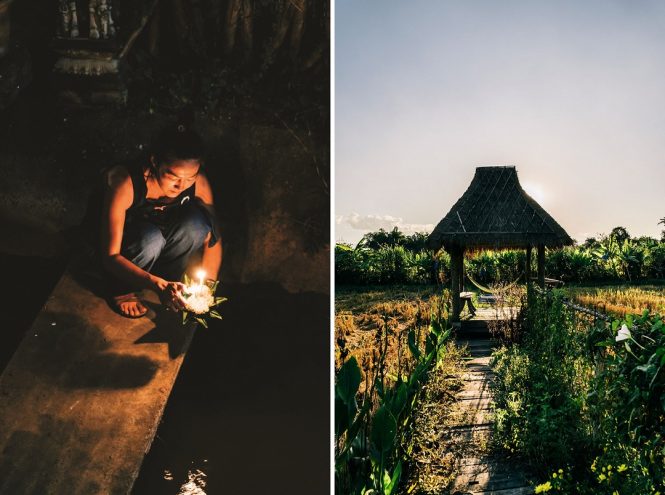 Near to his home in Mae Faek Mai, a 30-minute drive north of Chiang Mai's eponymous provincial capital, villagers hoping for a dazzling fireworks show on the night of Loy Krathong had to settle for bottle rockets and a few Roman candles launched from the parking lot of the local school. As we sat in his garden drinking Chang beer and watching the rockets pop over the rice fields, Andy mused, "Hey, you know I just realized that I announced the closure of all the Pok Poks on Loy Krathong in 2020." We toasted to the coincidence.
The wooden house that he and his wife Kung, who is originally from the neighboring province of Chiang Rai, share with six cats sits next to a small farm where the couple maintains a rice paddy, herb and vegetable gardens, fruit trees, and a chicken run. The tea-colored waters of the Ping River flow by just 200 meters away across the neighboring fields. Roosters crow.
While village life might seem a step down from overseeing a small restaurant empire, for Andy it was a return home. "To be honest, my life was really here. My friends were here. I have a more normal life here than I had in the States," he told me. His morning routine no longer involves checking in with eight restaurants, supervising menus, negotiating leases, or any other of a hundred things that used to occupy him. Now, it begins with AeroPress coffee made with beans from Akha Ama (Andy's favorite Thai roaster), followed by feeding the cats and then taking a long walk through the village. I joined him on his morning stroll, and as we passed under giant rain trees near the village temple, Andy was excited to hear the chunk-clank-whir of the local rice mill. He's been documenting the rice cycle on Instagram and this is the final step — and where he and Kung will soon take their own grain to be milled for home-cooked meals.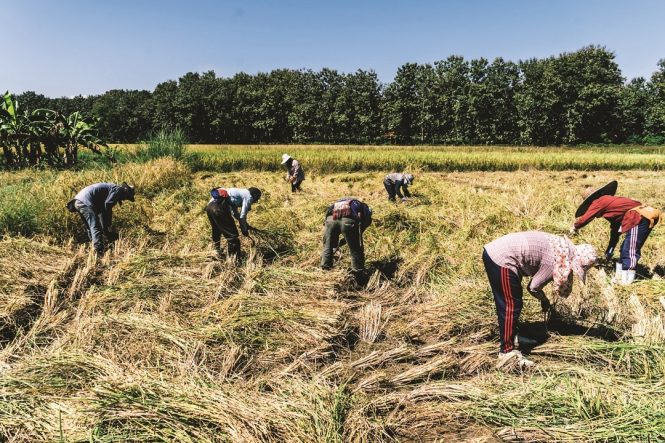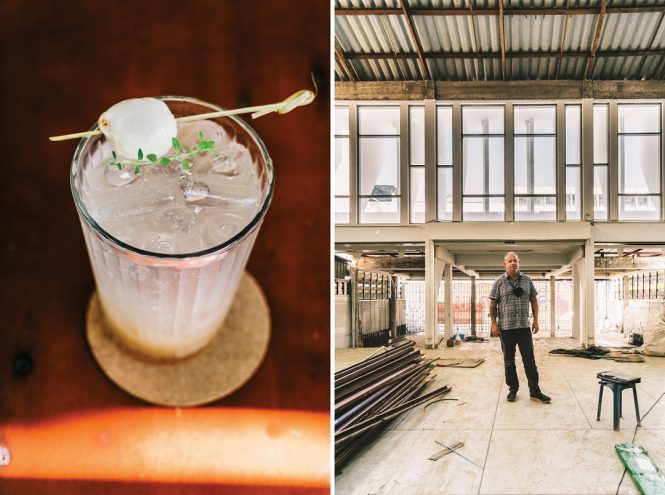 It's not all rusticity, though. Twenty minutes from Andy's house, Rab-a-bit (a name that even the owners, sisters Kornkamol "Tye" Numanniyom and Doungporn "Toon" Siri-isra, have a hard time explaining) is a modern, airy café serving Thai and Western breakfast food and third-wave coffee. Like the nearby Akha Ama Living Factory, the brand's showcase coffee shop and roaster, it injects a bit of Chiang Mai city style into the countryside.
Andy, who turned 57 in December, has no regrets about retiring from the restaurant business. But he's not ready to settle into the role of gentleman farmer just yet. Congenitally inclined to keep busy, he is overseeing the construction of an ambitious culinary project in downtown Chiang Mai (if there's one thing Andy knows apart from Thai flavors, it's how to build stuff; he was a house painter in his younger years). Called The Food Trust, it's the latest brainchild of chefs Bo Songvisava and Dylan Jones, whose acclaimed Bo.Lan restaurant in Bangkok closed last year in the midst of the pandemic. Apart from a produce market, cooking school, and commissary overseen by the couple, Italian chef Paolo Vitaletti will set up pizza ovens to bring the Neapolitan techniques he uses at his chain of Peppina restaurants around Thailand and apply them to ingredients sourced from local suppliers. Slated to open any day now, the project — which occupies a former toy department store replete with terrazzo floors and 1970s details — was a construction site when I visited, but it wasn't hard to imagine the good things to come.
In the meantime, Andy had a long list of old-school food joints he wanted to take me to — places that inspired some of the dishes at Pok Pok and that have managed to survive coups, currency crises, and Covid-19.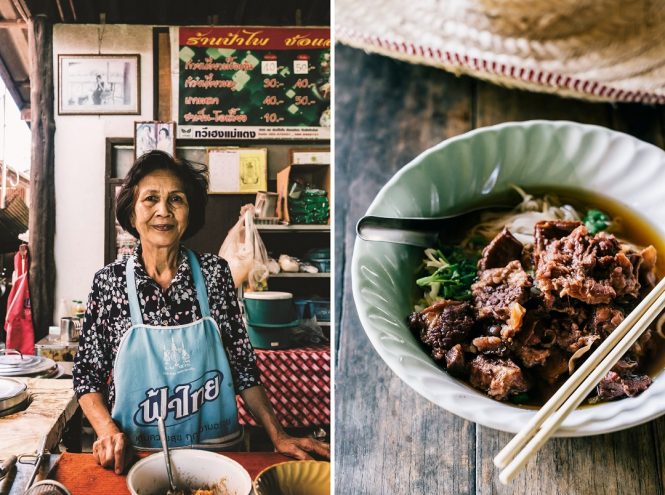 Auntie Pai's Beef Noodles is one such spot. The unassuming open-air restaurant sits street side in the village of Cholae, a scenic scooter ride from Andy's. Presiding over the kitchen was seventysomething proprietress Khun Am Pai, whom Andy last visited to get tips for his own version of kuaytiaw neua tuun (dry stewed beef noodles). The beef in her signature noodle soup was tender from a day in the pot, and the broth didn't have a whiff of MSG (something that Andy sadly noted was appearing more often in Thai food these days). Its richness recalled a fine French beef consommé. For those who want a bit more oomph, condiments include sugar, fish sauce, chilies in vinegar, and prik bon (dried chili flakes). Am Pai makes her own prik bon, grinding the roasted chilies to a dark maroon sand that adds a smoky, rich edge to the soup.
The next day we headed into Chiang Mai city to slurp more noodles, stopping first at Khao Soi Islam. Situated in an alley near the city's oldest Chinese mosque, this family-run institution has been around for over half a century; Andy, who first ate here 30 years ago, considers their khao soi — a lightly spiced curry noodle soup made creamy with coconut milk — to be the dish's benchmark recipe. With a final scrape of the bowl, he proclaims, "Places like this are an effing treasure."
Across town, tucked between a dental clinic and a hair salon on Suthep Road, Khrua Phuket Laikhram has been turning out great southern Thai fare for as long as anyone can remember. It had been a few years since Andy's last visit, but the tom yung pork noodle soup didn't disappoint. The elderly owner added the requisite ingredients, rapid fire, from her tidy mise en place to create a perfect union of salty, sour, spicy flavors with just a hint of sweetness. Nuanced and complex, it's far removed from the generic food-court version that's become ubiquitous across Thailand.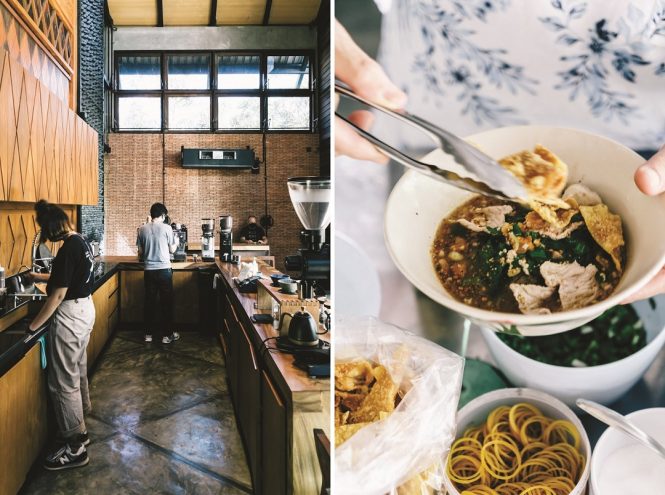 Andy has no shortage of recommendations for other perennial favorites, like the Isan-style grilled chicken at Kai Yang Wichianburi, or the moo khem pork stew at Khao Tom Phatom. But he's also excited about the way a younger generation of Thais are re-examining and presenting their own food culture. Blackitch Artisan Kitchen, in Chiang Mai's trendy Nimmanhaemin area, is an exemplar of this trend. Husband-and-wife team Phanuphon "Black" Bulsuwan and Anothai "Beer" Pichaiyuth opened the compact restaurant nine years ago, though their ongoing commitment to seasonality, provenance, and evolving techniques (fermentation and pickling are big here) makes it feel like a new discovery. The nine-course tasting menu is a glorious array of dishes focused around seasonal monsoon ingredients from across Thailand: grouper from Satun, lagoon catfish roe, black mint, wild red plum.
Interesting things are afoot at Red Iron Space, too. Occupying the site of a stalled building project, this creative hub is tucked within a framework of primer-red I-beams that today houses a cluster of sincere, locally incubated businesses, including jazz bar Thapae East, Chapter 2WO café for homemade sodas and coffees, and several hip boutiques. It's also home to Maadae Slow Fish Kitchen, a former pop-up that sources its seafood from a sustainable fishermen's cooperative in southern Thailand. "It's a good sign when the young generation see the value in honest, ethical sourcing and avoid the race to the bottom using industrialized ingredients," Andy said.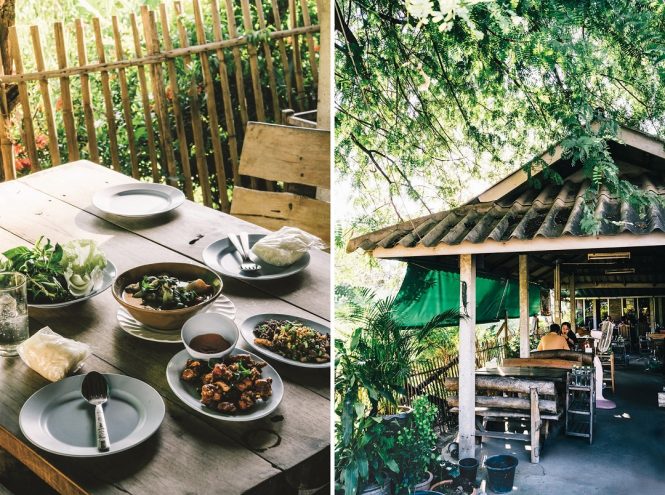 For our last meal together, we made our way to Laap Ton Yang on the Chiang Mai Ring Road. Despite its truck stop vibe, the place does an excellent laap meuang, the northern Thai mixture of minced meat and fragrant dried spices like makhwaen, a lemony relative of Sichuan pepper. As we scooped up the crumbly yet juicy laap with wads of sticky rice, Andy said, "I sort of wish I could travel back to the 1980s and be blown away by these flavors again for the first time." After another greedy bite, he added with a grin, "This is my comfort food!"
As for the future, apart from his work at The Food Trust, Andy is helping to produce a video series about Thai chefs for food website Eater and bouncing around ideas for a local food festival — all in the spirit of his Pok Pok mission to support authentic Thai cookery.
Regardless of where he pours his energy, one thing is for certain: Andy is home.
The Deets
A Taste of Chiang Mai
Where to Stay
Anantara Chiang Mai Resort (doubles from US$240) delivers riverside luxury on the grounds of the city's former British consulate. Across the water in the Wat Gate area, 137 Pillars House (doubles from US$250) is a 30-suite gem centered on a beautifully restored 19th-century residence.
Where to Eat
Auntie Pai's Beef Noodles
28/2 Moo 1, Cholae
Blackitch Artisan Kitchen
blackitch.com
Laap Ton Yang
199/330 Chiang Mai Outer Ring Road
Kai Yang Wichianburi
fb.com/gaiyangwichianburinimman
Khao Soi Islam
Soi 1, Charoenprathet Road
Khao Tom Phatom
219/8 Changpuak Road
Khrua Phuket Laikhram
1/10 Suthep Road
Maadae Slow Fish Kitchen
fb.com/maadae.slowfish
Rab-a-bit
fb.com/rababitcnx
This article originally appeared in the March/May 2022 print issue of DestinAsian magazine ("Heart and Soul").