Bucolic landscapes, sublime seafood, and age-old craft traditions combine to make this lesser-known region of Japan one of the country's most rewarding destinations.
Photographs by Lauryn Ishak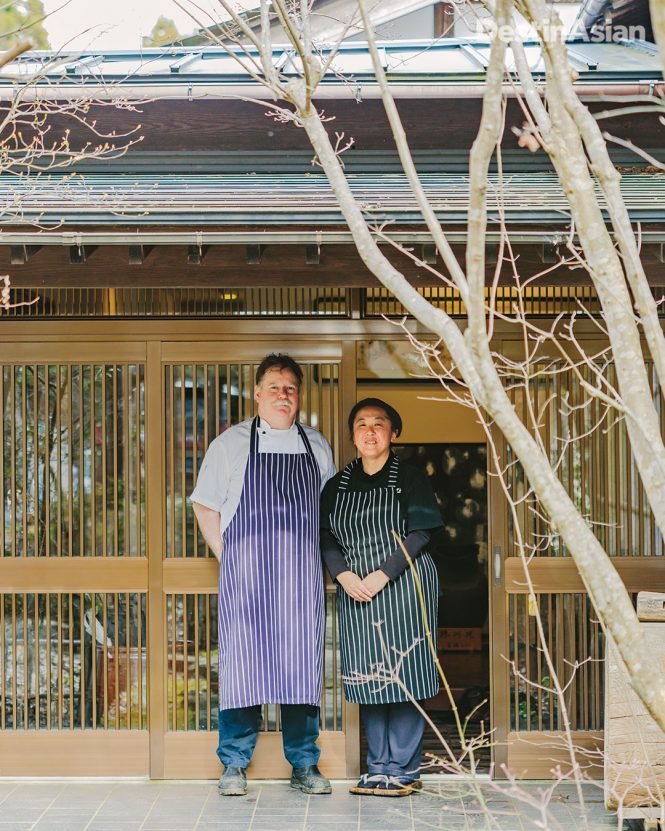 When Benjamin Flatt followed his heart to Noto 23 years ago, he didn't expect that a fermented yet highly prized fish sauce made from squid innards would be one of the reasons he would stay. Hailing from a family of restaurateurs, the Australian chef had risen quickly through the ranks of some of the best kitchens in Sydney and was helming an Italian fine diner when he met Chikako Funashita, a beautiful and bright Japanese teacher living with his family as a homestay guest. They soon fell in love, and he asked her to marry him.
But first, Flatt needed the approval of her father and mother. So in 1996 the young couple packed up their things and moved to her hometown, a pretty little fishing hamlet called Hanami. Part of Ishikawa Prefecture, it's set on the shores of the Noto Peninsula, a rugged, striking sliver of land that juts out from the western coast of Honshu into the Sea of Japan. Initially, Toshihiro and Tomiko Funashita weren't impressed by the news that their daughter was to marry a strange foreigner. So Flatt tried to win them over the best way he knew how—through food. His would-be parents-in-law ran a minshuku (guesthouse), but Flatt could see that they were most passionate about brewing ishiri, a craft that had been in the family for generations. The inky-colored fish sauce—made by pickling squid guts with sea salt before letting them ferment naturally in century-old wooden barrels for two to three years and then boiling before bottling—is only produced in this pocket of the world, and the Funashitas were one of just eight families to make it.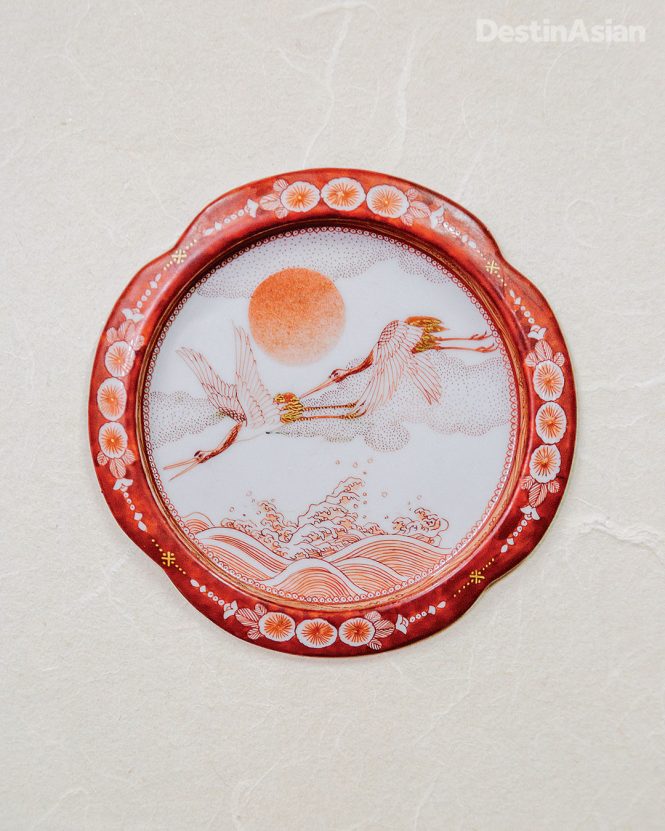 "This was serious stuff," Flatt recalls. "Not only is Noto a treasure trove of incredible food and ingredients, but it also has one of the longest, strongest fermentation cultures in the country. Ishiri— subtle yet rich and perfect for all seasons—really is the essence of this part of Japan." 
The Australian dived right in, helping them in the guesthouse's kitchen and absorbing Toshihiro's deep knowledge of ishiri. Several months later, Toshihiro handed Flatt a cooking knife. "That's when I knew I was accepted into the family," he says. 
The couple have since opened Flatt's, a delightful wooden restaurant and guesthouse set on over a half-hectare of cottage gardens that tumble down to Toyama Bay. I meet them there on a cloudy March afternoon right on the cusp of spring, as the cherry blossoms are about to bloom. Their dining room is a warm, sunny space adorned with exquisite glass and ceramic vessels and intriguing artwork collected from their travels. 
Here, Flatt fuses his Italian cooking pedigree with the traditional bounty of Ishikawa: konka iwashi (sardines fermented in rice bran), yuzu citrus fruit, chilies pickled in salt. Ishiri is present in almost all of the dishes we try; the flavor is soft but rich, earthy and smoky, and not fishy at all. It elevates the dashi broth in our Spanish mackerel dish and the parmesan cheese in our sublime spaghetti served with melt-in-the-mouth rings of calamari. It gives a simple potato soup a softer, yet deeper flavor. There are artful nods to the seasons too: garfish served two ways—a wedge of fresh sashimi and its needle-shaped head fried in a crisp tempura—is flecked with edible gold and a twig of cherry blossoms. Freshly baked bread rolls are served with the most moreish garlic sauce I've ever tried.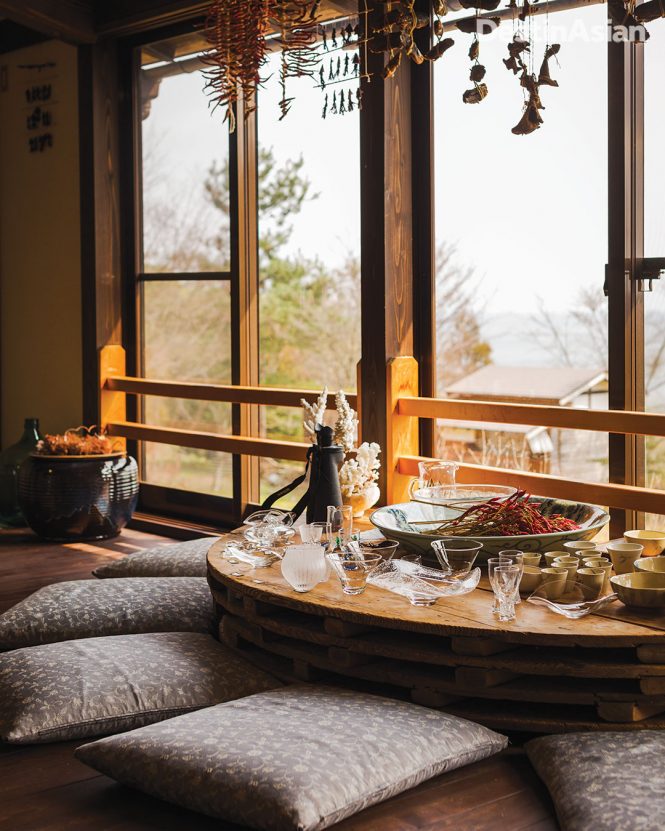 All food lovers should know about Ishikawa. This relatively unexplored and geographically diverse wedge of Japan is a sublime mix of golden-sand surf beaches, fertile farmland, and picturesque bays filled with fishing boats. Its mild climate is perfect for the wild mushrooms and herbs that grow in its thickly forested hills, and for the rice paddies tucked into sloping valleys. Ishikawa also boasts the kind of pure, soft water needed to make top-grade sake, and is famed for its sea urchin, which are harvested by traditional female ama free divers, some of whom are more than 70 years old.
But while this array of fresh produce and terrific seafood draws plenty of Japanese travelers, it's still not particularly on the radar of international tourists. That's all starting to change, though. In 2015, a new bullet-train service linked the prefectural capital, Kanazawa, with both Tokyo—an extraordinarily beautiful two-and-a-half hour journey that skirts the coastline before weaving around the snowy Japanese Alps—and Osaka. And in 2018, Ishikawa was even spotlighted on the New York Times' annual "52 Places to Go" list.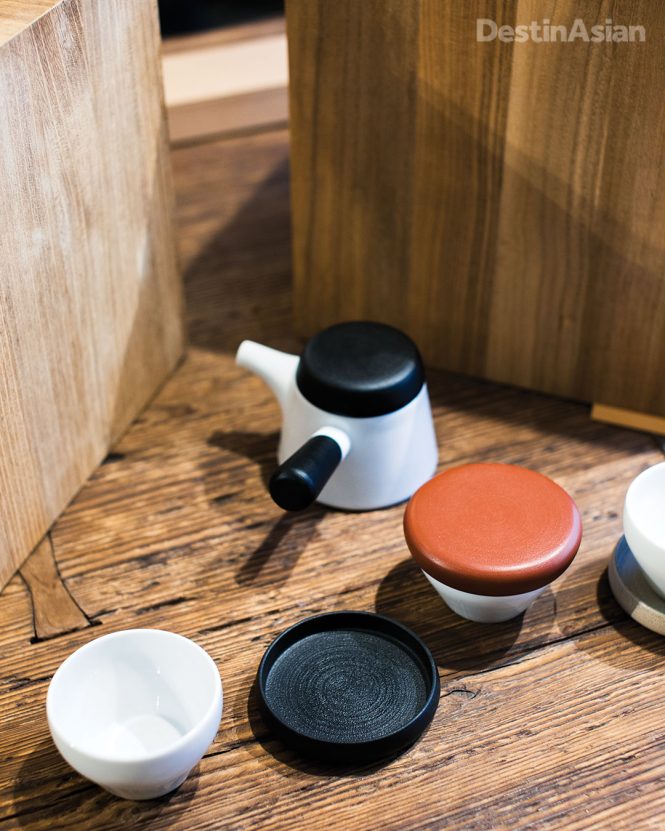 After our lunch at Flatt's, photographer Lauryn Ishak and I get back on the road, this time bound for a sake brewery headed by Ishikawa's only female brewer. En route, we stop at the mountainside temple of Bannenji for a bird's-eye view of the bay. It's a pretty spot, home to a forest of cedar trees, a Shinto shrine, moss-covered walkways, and a cottage lined with planters full of white and mauve kale flowers.
We cruise south another 15 minutes to the village of Ukawa and pull up at Tsuruno Sake Brewery, where bouncy, effervescent 27-year-old head brewer Yukiko Tsuruno greets us with a huge grin and an excited "konichiwa." At just 22, Yukiko took over the reins at her family's brewery when her father passed away; she's the 13th generation to watch over the enterprise. We yank on gum boots and tour the facility, which adheres to the traditional, artisanal approach to brewing the popular alcoholic beverage. "There are no machines at all here, which means there is a lot more effort and time invested in the process," Yukiko says. "But we believe that yields a clearer, smoother, more delicate sake."
The quality of Noto's water also plays a critical role in the brewing process. "With almost 80 percent of one bottle consisting of water, it's the most important aspect," our host informs us, adding that Ishikawa's long, narrow geography and proximity to the sea translates into a diversity of water and sake flavors rich in minerals around the prefecture.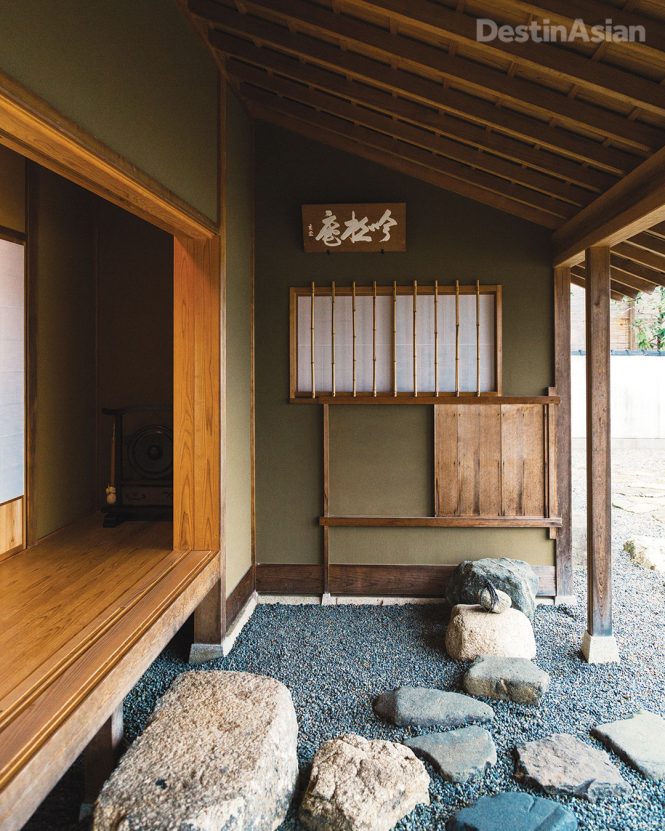 There's something endearingly old school and earnest about Yukiko, and you almost get the sense that the Tsuruno brewery is stuck in time. "The most important characteristic to have as a sake brewer is to enjoy the process, because only then can you give true enjoyment to the people who are drinking it," she says. We purchase a few bottles of their Taniizumi-brand sake before we leave. Delightfully, each is adorned by a washi-paper label on which Yukiko's mother has painted the Japanese character for "love" in graceful brushstrokes. 
While Kagaya Bettei Matsunomidori—the luxurious, contemporary ryokan we sleep at that evening in the hot-spring town of Wakura Onsen—only opened in 2015, it too nods to the past. A sense of history and tradition can be seen in its beautifully manicured Zen gardens, where the bare branches of delicate pine trees are still enveloped in yukitsuri—thick ropes tied to protect them against the winter snowfall. And in the museum-quality collection of more than 300 pieces of art by the late, highly regarded lacquer artisan Kado Isa-buro, who hailed from the nearby town of Wajima, itself renowned for its lacquerware studios.
In the center of the gardens, there's also a 150-year-old wooden house, where we enjoy an elaborate matcha tea ceremony using exquisite—and incredibly costly—vessels. With nightly rates starting at around US$450 per person, a stay here isn't cheap. But when you factor in access to the ryokan's steaming, curative onsen baths and a lavish 11-course kaiseki dinner, it doesn't seem as steep. Ishikawa is renowned for having some of the finest sushi and fish products in all of Japan, and Matsunomidori's chef makes the most of this. Our dinner that evening is exquisite, with standouts including a succulent black-throat sea perch with locally foraged shiitake mushrooms and a sliver of prized kanburi (winter yellowtail) sashimi.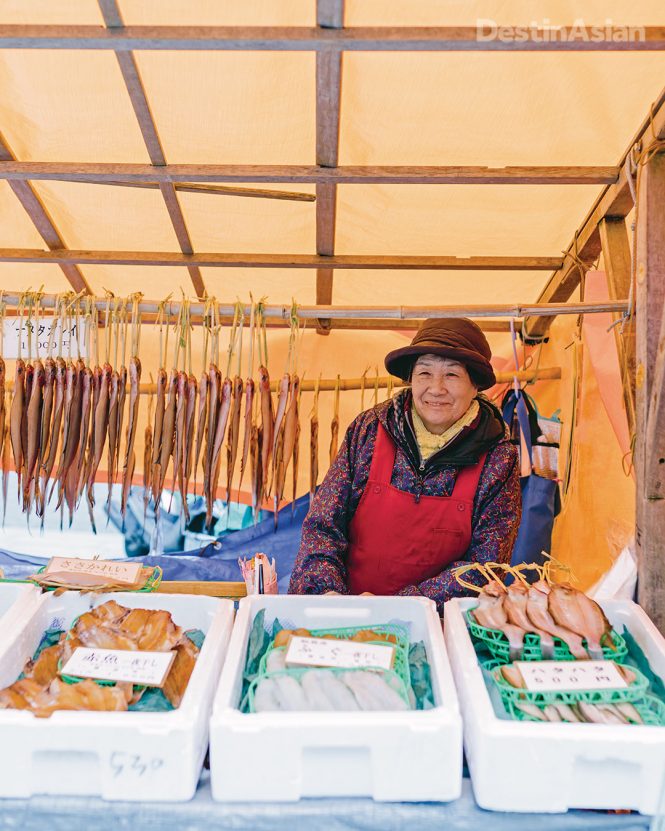 On our hour-long drive back south to Kanazawa the next afternoon, the landscape is cloaked in a dreamy, bluish light. Every now and then, we spy the first signs of warmer weather: feathery cherry blossoms peeking through the forest here, vivid green thickets of bamboo there. There are gorgeous farming villages of traditional tile-roofed houses, and bays bristling with oyster farms. At golden hour, we cruise into town on a highway beside the Chirihama Beach Driveway, an eight-kilometer stretch of sand where vehicles can drive along the shoreline. 
Kanazawa served as the seat of the powerful Maeda clan throughout the Edo period (from 1603 to 1868), and consequently there was a heavy investment in the arts, from gold-leaf gilding to yuzen (silk kimono painting), pottery, lacquerware, and woodwork. Rich in culture and history, this city of half a million people is often called "Little Kyoto" by the Japanese, and it has been designated a "Creative City" by UNESCO for its crafts and folk arts. But Kanazawa is also a place that has recognized the value in contrasting the old and ancient—castles, teahouses, age-old gardens (including the ravishing, 11-hectare Kenrokuen, where the Flatts got married)—with striking new art museums and modern architecture.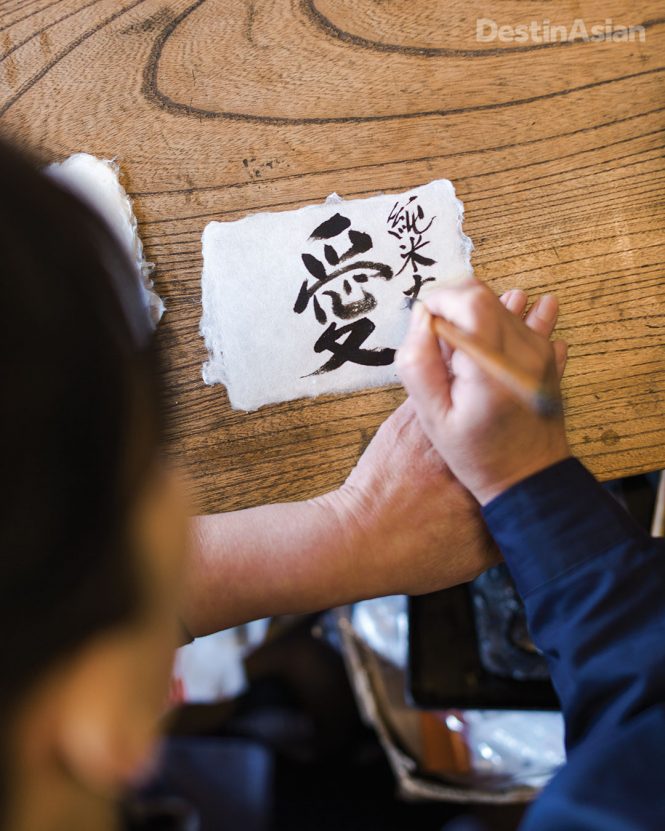 Another kaiseki meal awaits us at Kinjohro, an ultra-traditional ryokan restaurant across the river from Kanazawa's teahouse-filled Higashi Chaya area. Thoughtfully, the establishment's okami (manager-cum-host), Yumiko Tsuchiya, has arranged for us to eat off stunning antique Wajima lacquerware and ornate Kutani porcelain from a studio we are set to visit the following day. I'm told that if we drop a bowl, it will be thrown away, even if it doesn't break. My hands tremble as I lift each bowl to my mouth. It's another multi-course feast full of sea urchin, wild abalone, red snapper, snow crabs, and perfectly battered tempura. Yumiko tells us that her husband's late grandmother was the former proprietor of the ryokan (she still wears many of her old silk kimonos) and that she feels a deep sense of purpose in following in her footsteps. "It was a big decision as this is a job for life—it is unacceptable to leave, or to move to a different ryokan," she says. Toward the end of our meal, as I'm scrutinizing the fine gold leaf on my rice bowl, she tells us: "The essence of Japanese kaiseki is not just about the taste, but about the visual delight." As we leave, I see a geisha slipping quietly up the stairs to another dining room.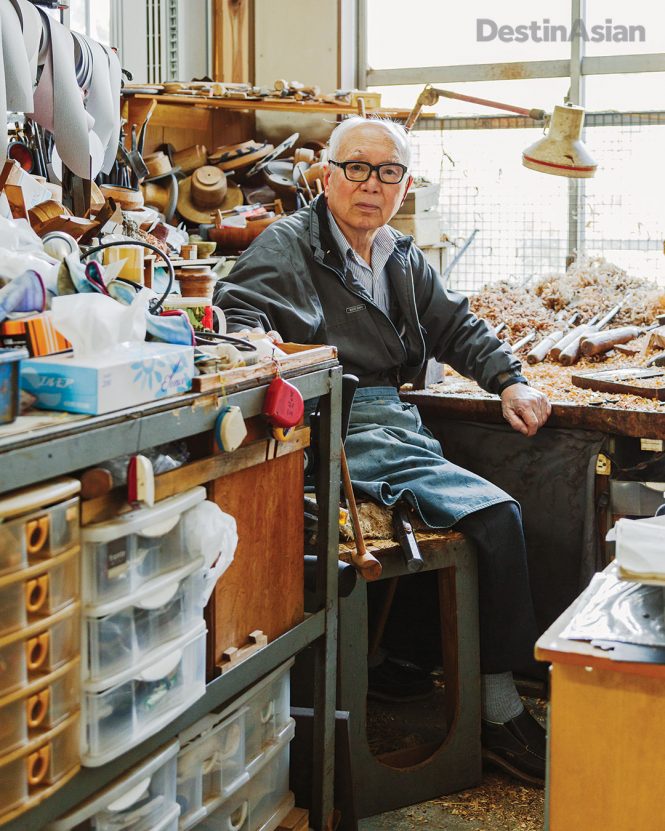 Early the next morning, a guide gives us a whistle-stop tour of the city's architecture: the Maeda clan's grand old castle, still covered in mist and lined by 400 cherry trees, juxtaposed with the terrific 21st Century Museum of Contemporary Art, designed by Pritzker Prize–winning studio SANAA. It's one of Japan's top art galleries and features boundary-pushing artwork and installations by both local and foreign artists, such as Leandro Erlich's perception-challenging Swimming Pool. This work appears like an actual swimming pool at first glance, but look closer and you'll see other visitors walking below the surface: the water is in fact just 10 centimeters deep and held between two glass panels, creating a translucent ceiling for the space below. We also visit the minimalist, meditative D.T. Suzuki Museum. Dedicated to Zen Buddhist philosophy, it was created by the same architect behind the 2004 revamp of the MoMA in New York, Yoshio Taniguchi, whose father was born in Kanazawa.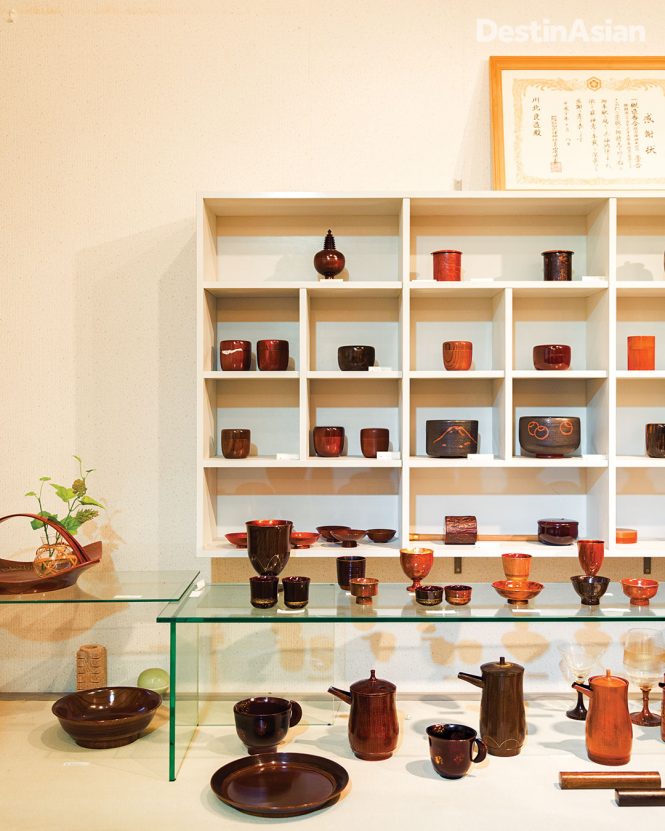 Most of the artisans we meet during the remainder of our stay come from a long lineage of craftsmanship, yet they all tell me they're determined to give their ancient crafts a new twist and stay relevant to Japan's millennials.
I meet the young heir to the revered Maida Kaga Yuzen silk-dyeing atelier, who is creating more modern, graphic kimonos for younger Tokyoites and international buyers (they're still hovering at over US$10,000 each though) alongside delicate scarves aimed at a less-well-heeled audience. We also visit the studio of Reiko Arise, the daughter of one of Japan's most famous Kutani porcelain artisans, who is showing exquisite interpretations of her father's iconic red and gold painting style in galleries and collaborating with fashion houses such as Hermès to create watches and jewelry.
Woodworker and lacquer artist Ryozo Kawagita, though, is less concerned with modernizing his craft than he is with paying respect to the natural landscape he draws inspiration from. At the grand age of 84, Kawagita—who the Japanese government has declared a Living National Treasure—still crafts up to 50 wooden vessels a day at his workshop in the mountain town of Yamanaka Onsen, but he is slowly teaching his trade to his two sons and grandson. His work appears in some of Japan's top museums, and even a small piece can command as much as US$5,000.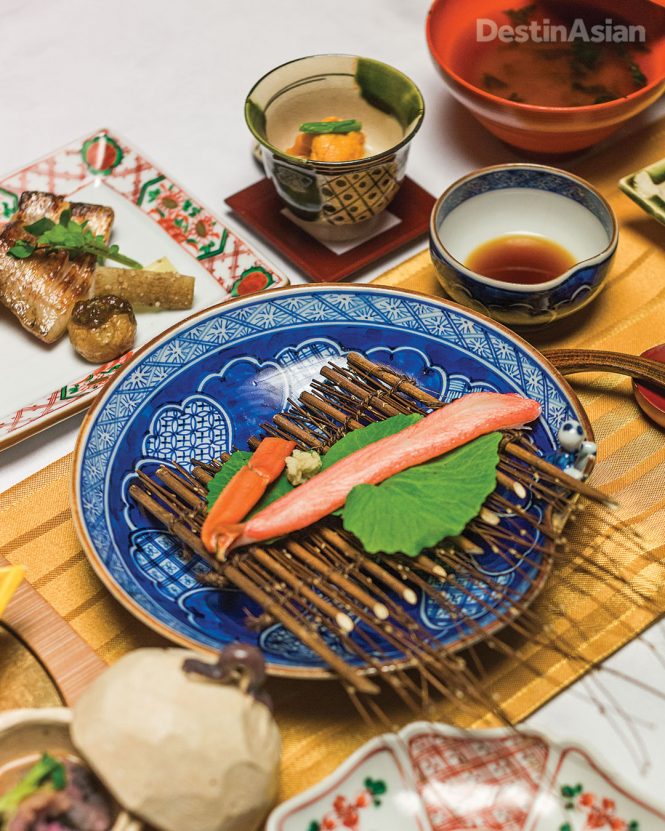 Japan is a paradise for a woodcarver, with over 4,000 diverse types of wood growing from the far north in Hokkaido to the archipelago's deep south. Each wood, each grain has its own character, and the art of wood and lacquer work lies in having an intimate understanding of these properties.
Kawagita had never doubted that he wanted to follow in his ancestors' footsteps; it was always his dream to work with his hands and to live and work directly with the Ishikawa landscape. "It is very important for me to look out at the forest when I work, to be thankful to the trees and appreciate the materials … to see the changing pageant of the seasons … to see the true beauty of [my home]," he tells me. He works from a double-story timber shed that overlooks thick woodlands and the Daishoji River, where he and his family fish regularly, catching salmon, ayu (sweetfish), and eel and grilling them on a barbecue. And as I look around us—at the rolling hills that appear like patchwork quilts of sage, chartreuse, plums, and violet hues; at the gentle flow of the river—this sounds like a pretty idyllic existence indeed.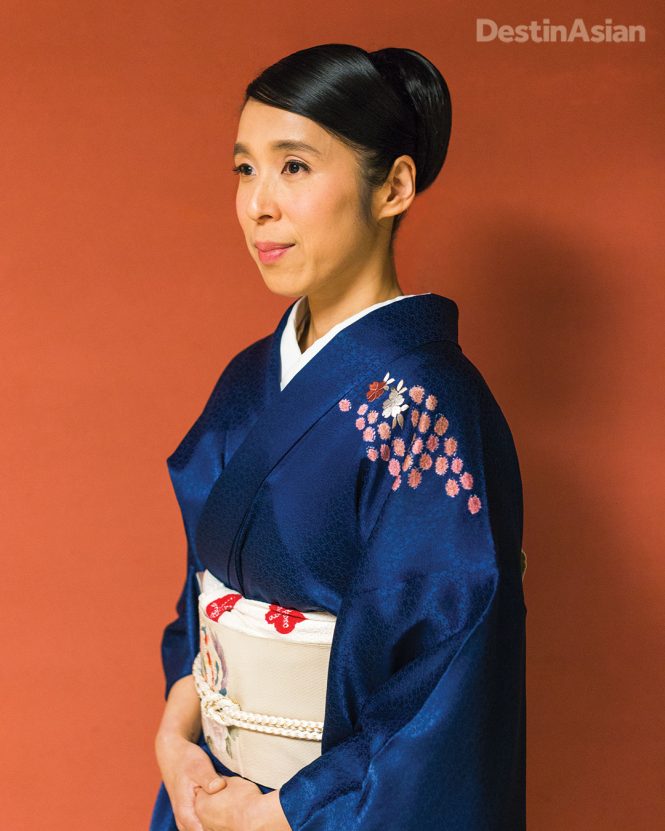 The Details 
Getting There
Ishikawa's capital, Kanazawa, is directly connected to Tokyo by the JR Hokuriku Shinkansen; the scenic ride takes 2.5 to three hours. From Hong Kong, Cathay Pacific flies twice-weekly to Komatsu Airport, a 30-minute drive southwest of central Kanazawa.
Where to Stay
Kagaya Bettei Matsunomidori
This superb seaside ryokan combines the best of old and new, with outdoor onsen baths that overlook Nanao Bay. 34 Wa-bu, Wakura-machi, Nanao; 81-767/628-000; doubles from US$450.
A full-service business hotel occupying the 17th to 30th floors of a tower near the city's train station. 2-15-1 Honmachi, Kanazawa; 81-76/234-1111; doubles from US$115.
This article originally appeared in the June/July 2019 print issue of DestinAsian magazine ("Ishikawa Idyll").