From sleek new hotels and eye-opening cultural attractions in the north to a growing network of hiking and biking trails down south, Aotearoa has plenty to offer the returning post-pandemic traveler.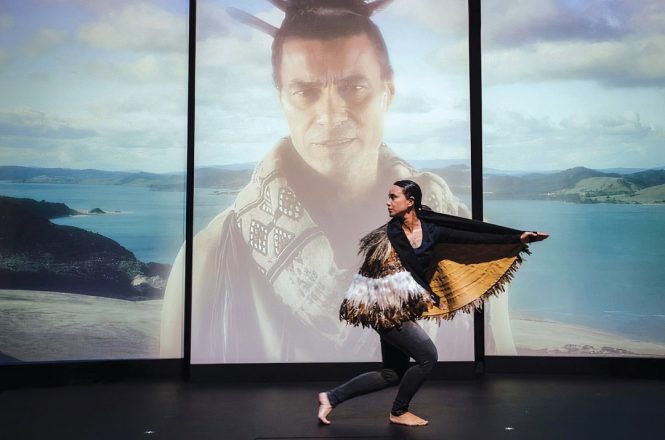 Delve into Māori history and folklore in Northland
Heritage buffs planning a multiday road trip from Auckland to Cape Reinga, near mainland New Zealand's northernmost tip, should put two more stops on their itinerary. Conceived as a "house of memories," the latest addition to the must-visit is the Te Rau Aroha museum, which commemorates Māori contributions to New Zealand's armed forces since 1840, including those involved in overseas conflicts such as the Boer and World Wars. There's a strong focus on the personal stories of soldiers who hailed from the surrounding region. A little over an hour away by car on the opposite side of the Northland Peninsula, Manea – Footprints of Kupe first opened its doors in December 2020. This Māori-run cultural and education center overlooks Hokianga Harbour, said to be the place where Kupe — the fabled Polynesian voyager credited with discovering New Zealand — first came ashore. A 75-minute guided tour incorporates traditional storytelling and songs, artwork, and a 4D digital showcase narrating the adventures of Kupe and his descendants.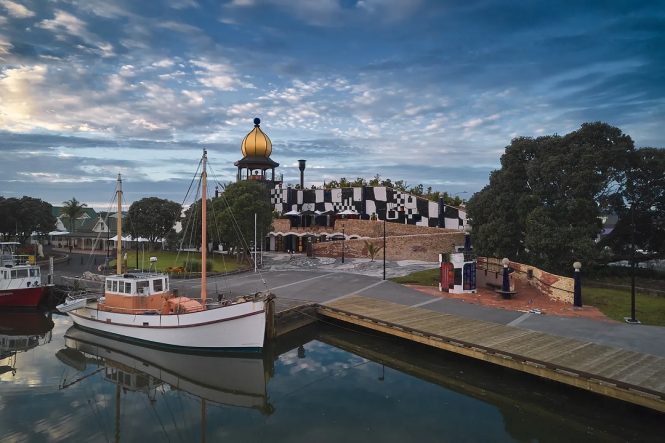 Admire contemporary art in an avant-garde setting
Northland's main city of Whangārei has a brand-new landmark by the water's edge. First designed 27 years ago by late Austrian artist and architect Friedrich Hundertwasser, who spent the final decades of his life in the nearby Bay of Islands, the Hundertwasser Art Centre finally made its much-awaited debut this February. Its striking Gaudí-esque facade is covered in locally made tiles and reused bricks from the government building it replaced; the rooftop garden features a viewing platform crowned by a golden cupola. Indoors, the permanent exhibition includes 80 of Hundertwasser's paintings, graphic works, tapestries, and architectural models on loan from his namesake foundation in Vienna. Also under the same roof is the Wairau Māori Art Gallery, dedicated solely to New Zealand's indigenous contemporary artists.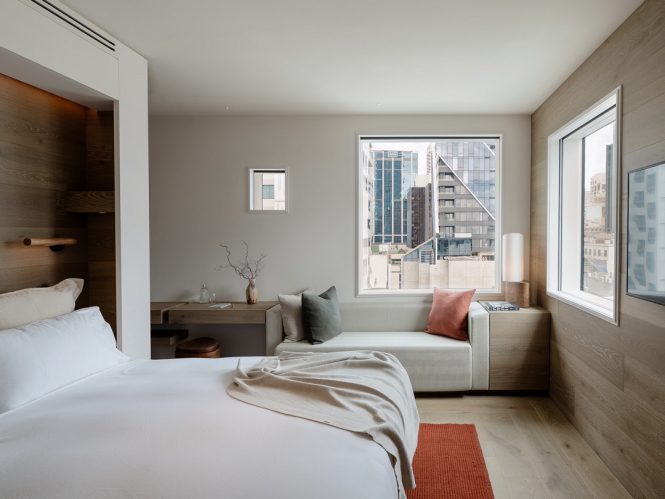 Bed down at Auckland's latest luxe hotels
A trio of notable newcomers, all of which opened in late 2020, have elevated the hospitality scene of New Zealand's largest city. Designed as a contemporary interpretation of a Māori house, the waterfront Park Hyatt Auckland (doubles from US$228) in the Wynyard Quarter features 195 rooms and suites decorated with tukutuku wall paneling — a traditional New Zealand art form — and locally made wool rugs. Less than 10 minutes away on foot, QT Auckland (doubles from US$231) sports playful, vintage-leaning interiors courtesy of Sydney designer Nic Graham, who was inspired by the contrast between the oyster's rough shell and soft body. Kiwi sophistication permeates the 99 timber-lined rooms and five individually designed rooftop suites at The Hotel Britomart (doubles from US$265), which anchors its eponymous six-hectare lifestyle precinct — a vibrant retail and dining destination at the heart of downtown Auckland.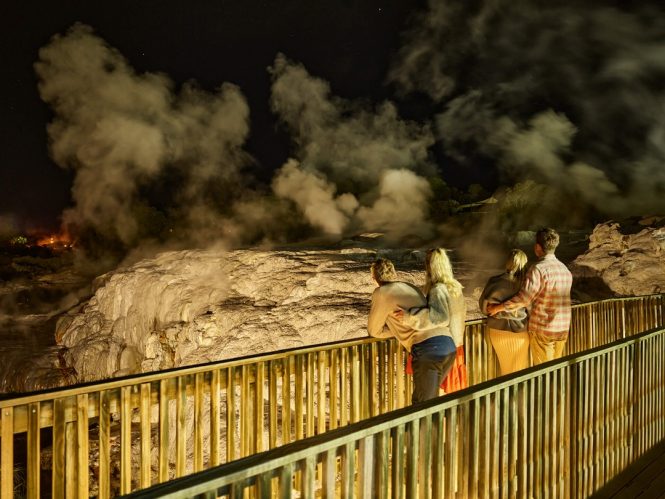 Tour a geothermal wonderland after dark
One of the North Island's top attractions, Te Puia on the outskirts of Rotorua draws tourists from around the world for its otherworldly geothermal landscape; it's also home to a Māori arts and crafts institute and a recently opened Kiwi conservation center. The newest visitor experience here is Geyser by Night, a personally guided 90-minute walk under the stars. Families who come after hours can look forward to seeing the floodlit Pōhutu Geyser — thought to be the largest in the Southern Hemisphere — alongside illuminated mud pools, hot springs, and surreal silica formations. Along the way, they'll learn about local history and the deep spiritual connection that the Māori maintain with this land.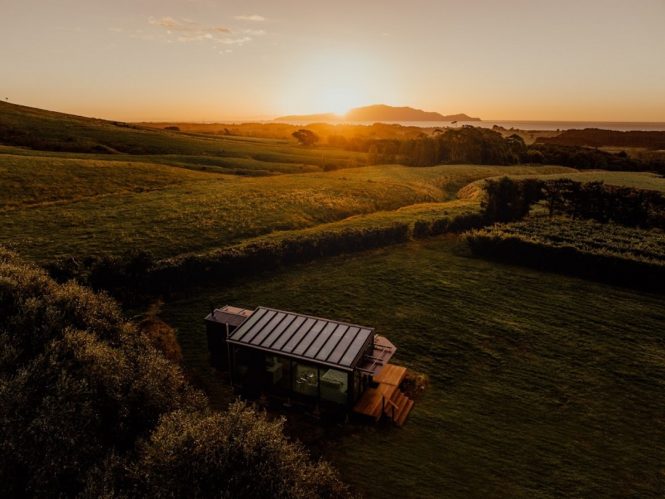 Stargaze from a glass-roofed luxury cabin
PurePods' six compact eco-retreats in the South Island's Canterbury region were a hit among foreign travelers before the pandemic, and March saw the company expand to a secluded corner of the North Island. Tucked away on a grapevine nursery about an hour's drive north of Wellington, Kokomea PurePod (from US$388) suits couples seeking blissful isolation; the deliberate absence of Wi-Fi is a bonus. As with all other PurePods, the one-bedroom hideout is accessible only on foot, being a 15-minute walk through fields and bushland from a private parking area. Massive sliding glass screens connect the interior with a raised wooden deck — just the place to soak up sunset views across the water to Kāpiti island. Come nightfall, the cabin's glass ceiling allows for stargazing from the comfort of the bed. Guests can prepare their own food in the on-site kitchenette or pre-order a breakfast and dinner hamper stocked with specialties from the surrounding region.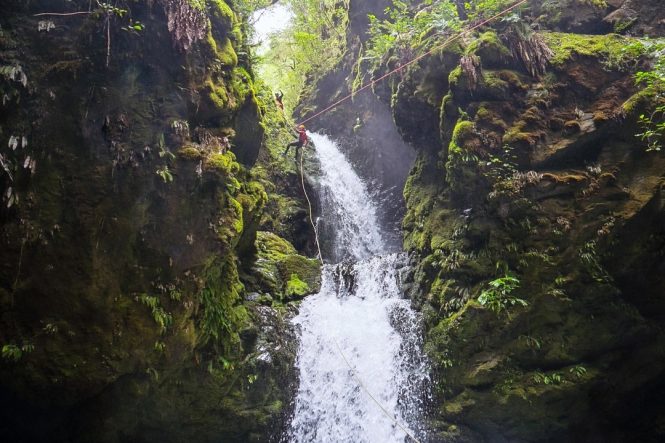 Go canyoning on the South Island
Thrill-seekers who don't mind getting wet can look to the inaugural season of half- or full-day tours by Canyoning Aotearoa, which showcases the hidden cascades and moss-covered gorges of Nelson Lakes National Park. These involve jumping, sliding, swimming, ziplining and abseiling off waterfalls, and are mostly offered during the summer months from October to April. Far to the south in Wanaka, Wildwire's newest seasonal adventure brings adrenaline junkies to the upper section of Twin Falls Canyon, where they'll rappel from 10 waterfalls. The five-hour excursion starts off with a helicopter ride, and is suitable for beginners in good shape; those with more experience can opt for a longer heart-pumping descent tackling the full canyon.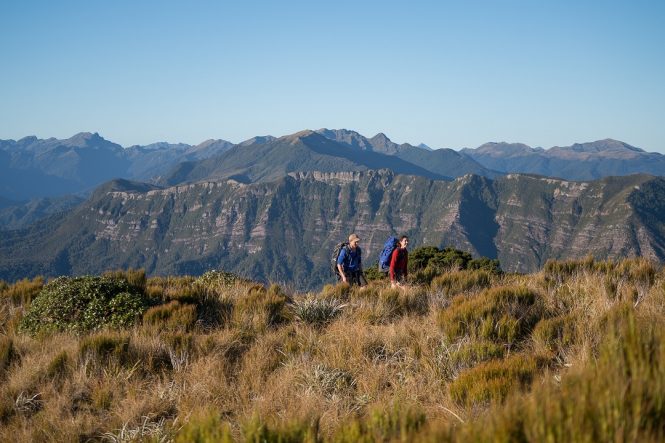 Walk the Paparoa Track
New Zealand's tenth Great Walk — government-designated trails that wind through some of the country's most celebrated landscapes — fully opened just weeks before borders closed in March 2020. The 55-kilometer Paparoa Track immerses visitors in the wilderness of its namesake national park: a standard three-day walk takes in forests of beech and moss-draped evergreens, historic tracks once used by 19th-century gold prospectors, and mountain ridges covered in tussock and alpine scrub. The all-inclusive trip by Paparoa Guided Walks includes three nights' accommodation, all meals, and transport to the trailhead. It's hoped that the track will inject new life into a ruggedly beautiful but economically depressed region along the South Island's west coast.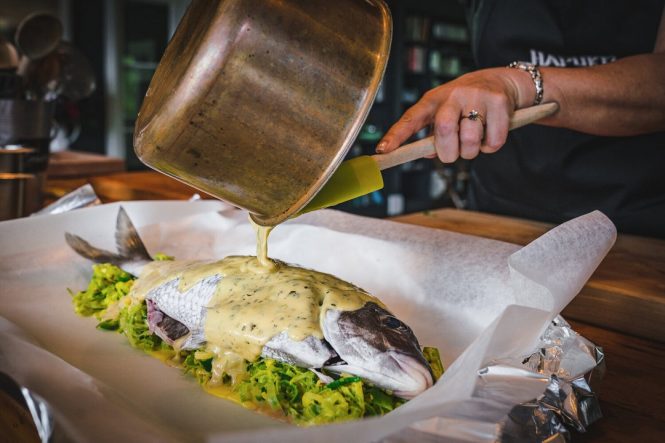 Cook up a feast in Kaikōura
Run by talented chef Fiona Read and her husband Chris Sturgeon, Hapuku Kitchen offers half- and full-day cooking classes that champion the bounty of the land and sea around the village of Kaikōura, using seasonal ingredients grown on-site or supplied by local producers. The couple are based at a renovated 1930s cottage on a rural plot of land; guests can expect an in-depth tour of the kitchen gardens, where they will harvest various fruits, vegetables, and herbs. Choosing the full-day option means getting the chance to plant or sow, feed pigs and cows, and collect eggs as part of the experience. And that's not all — the resultant meal will be washed down with top-notch wine or beer from Canterbury and Marlborough.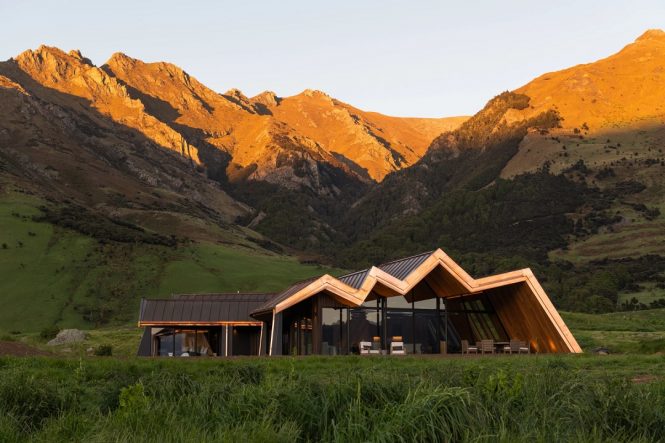 Splurge on the Otago's most eye-catching villa
The Lindis Group turned heads back in 2018 with the debut of its namesake five-suite gem at the Lindis Pass, thanks to a combination of imaginative architecture and jaw-dropping surroundings. Perched on the shores of crystalline Lake Hāwea, about a half-hour drive from Wanaka, the brand's sophomore South Island lodge welcomed its first guests in December 2020. Mt Isthmus (from US$8,620; minimum two-night stay) is a four-bedroom retreat set in 2,800 hectares of privately owned bushland. Its jagged copper roof drew inspiration from the shapes and hues of the mountain range immediately behind the property, while the warm wood-and–polished stone interiors feature a living area with a pyramidal fire pit, a large kitchen overseen by a private chef, a games room, and a cozy media room fitted with chaise longues. What's not to love?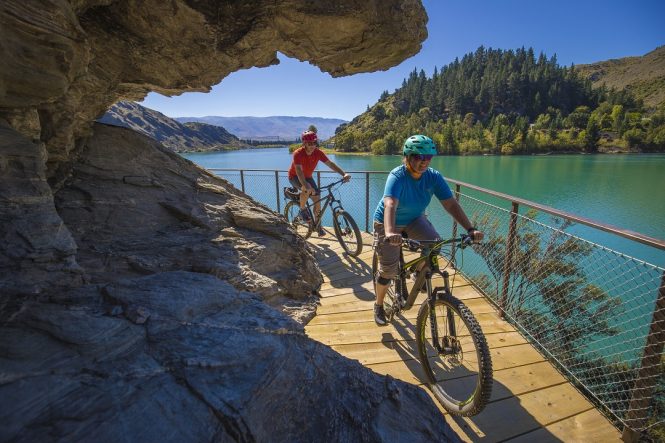 Bike a stunning new backcountry route
Avid cyclists looking to challenge themselves on a daytrip from Wanaka or Queenstown can look to the 42-kilometer Lake Dunstan Trail. Opened last May, the track connects the Central Otago towns of Cromwell and Clyde while offering elevated vistas of its eponymous lake, created in the 1990s with the damming of the Clutha River. Most riders saddle up at the Cromwell Heritage Precinct, a cluster of historic buildings saved from the rising waters of the reservoir, and then cross the Karawau River to pedal through the vineyards of Bannockburn. Farther along the route, the cycleway itself becomes an attraction: riders must navigate cantilevered wooden platforms bolted to the granite cliffs of the Cromwell Gorge, plus an 85-meter suspension bridge that soars above a deep valley. Renting an electric bike is recommended; the journey should take three to four hours each way, and local operators such as Wanaka Bike Tours also provide shuttles between Cromwell and Clyde.