Breezy Wellington isn't just the seat of New Zealand's government—the cultured capital is also a hotbed of entrepreneurial creativity, as these places attest.
Photographs by Nicola Edmonds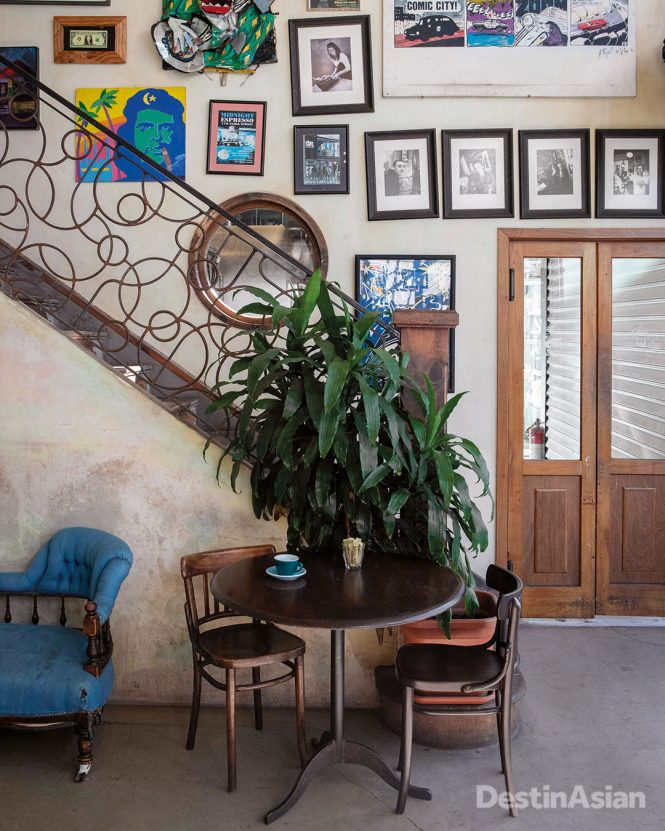 The poet Lauris Edmond once called Wellington "the city of action, the world headquarters of the verb." New Zealand's capital, arranged around a sparkling harbor at the base of the North Island, is also a city of bush-clad hills and brisk winds, of coffee, art, and culture. Its compact size means visitors will find Wellington eminently walkable; an easy stroll from the downtown area will bring you to a trove of independent stores and intimate dining and drinking spots in the neighboring inner-city suburbs of Te Aro and Aro Valley.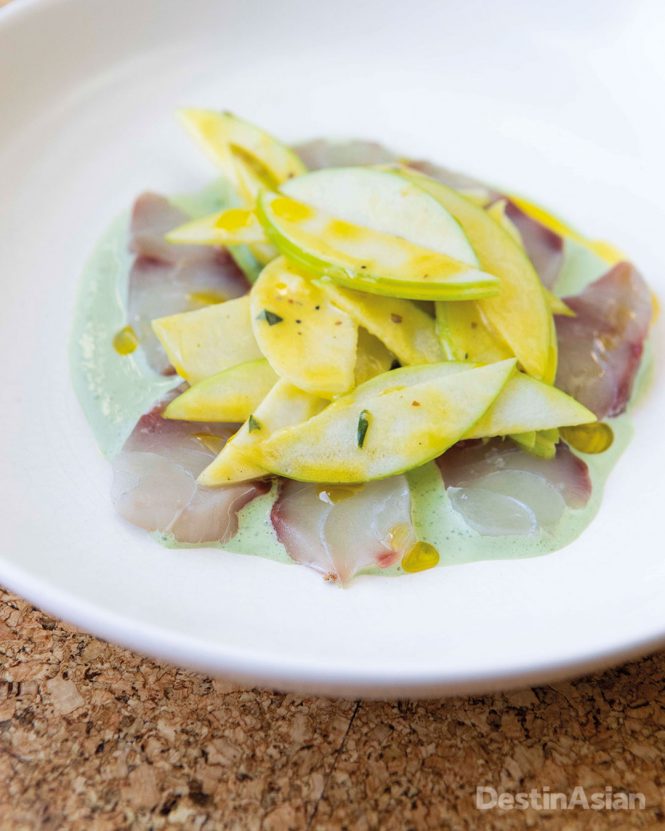 Where to eat
Just a 10-minute walk from the waterfront Te Papa Tongarewa, or Museum of New Zealand, Leeds Street Bakery (6G/14 Leeds St.; 64-4/802-4278) is the place to pick up lovingly handmade organic breads or desserts in Te Aro. Resistance is futile, especially where its famous (and enormous) salted caramel cookies are concerned.
It's so tiny you could blink and miss it, but it would be a great shame not to dine at months-old Rita (89 Aro St.; 64-4/385-4555), which occupies a former worker's cottage in Aro Valley. Here, chefs Kelda Haines and Matt Hawkes create elegant but unfussy seasonal set menus with a strong focus on locally sourced ingredients such as Jerusalem artichoke, goat's cheese, and kahawai fish. Their business partner, Paul Schrader, presides over the dining room and curates a small but exquisite wine list dominated by New Zealand labels. Named for Kelda's grandmother, Rita is chic and sophisticated without being stuffy; the venue seats just 28, so do book ahead.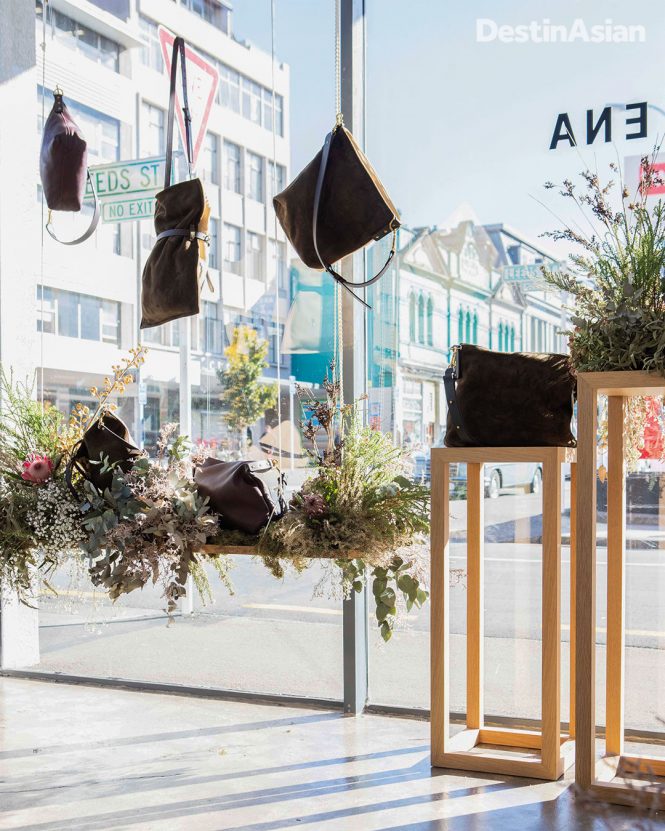 Where to drink
Next door to Rita is Garage Project Taproom (91 Aro St.; 64-4/802-5324), a shoebox-sized bar with 18 taps and a rotating selection of beers, plus limited-edition cellar brews and snacks to match. It's an offshoot of Garage Project, a homegrown brewery that was largely responsible for kick-starting Wellington's transformation into the craft beer capital of the country when it made its debut in 2011. If you're looking to buy beers or other merchandise to bring home, the main brewery is housed in an old gas station just down the block.
Want a dose of caffeine? Local legend has it that Wellington has more cafés per capita than New York, and you're never far from the distinct scent of roasting coffee beans. In Te Aro, make a beeline for Havana Coffee Works (163 Tory St.; 64-4/384-7041), where you can watch beans being roasted while you throw back a double-shot espresso in atmospheric surrounds designed to evoke 1950s Cuba.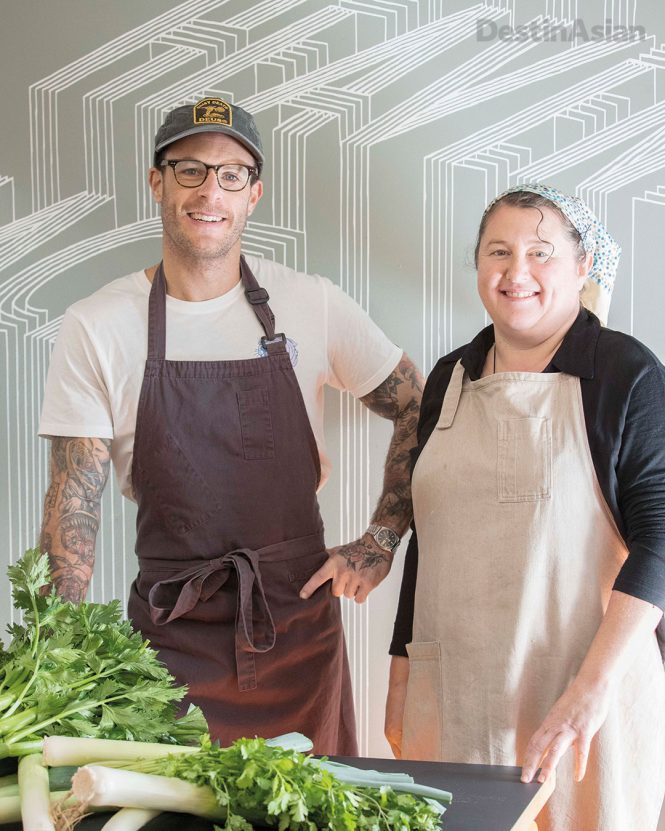 Where to shop
Two blocks away from Havana Coffee Works, Cuba Street has long been Wellington's bohemian heart. While the pedestrian mall closer to the harbor has become increasingly gentrified of late, the street's upper stretch remains edgy and cool. If you're on an eternal mission to add to your vinyl collection, head to Slowboat Records (183 Cuba St.; 64-4/385-1330), one of the country's few remaining independent record stores and the place to pick up hard-to-find new releases and forgotten musical gems from every era. The knowledgeable staff can also tell you where to catch the best local acts.
If your tastes run more to style than sound, add Ena (30 Ghuznee St.; 64-4/803-3882) to your list of places to go. Owner Nadya France-White stocks up-and-coming local designers along with a meticulously curated collection of international pieces, accessories, shoes, and beauty products.
From Ena, wander down to the hip laneway of Eva Street for an edible souvenir. Leaving prestigious legal careers to make peanut butter might sound nutty, but it has worked out well for husband-and-wife team Roman and Andrea Jewell, who ditched the law five years ago to set up their artisan peanut-butter company Fix and Fogg (5 Eva St.; 64-21/190-5695). Tap on the tiny window and they'll happily serve you the best peanut-butter toast of your life, or sell you a jar or two of their award-winning peanut butters. Don't miss the manuka wood–smoked blend Smoke & Fire, which combines the brand's Super Crunchy peanut butter with organic New Zealand–grown chilies and Spanish smoked paprika.
Trip tips
Wellington hosts New Zealand's biggest and most diverse food festival every August. Now in its 10th year, Wellington On a Plate dishes up a feast of innovative set menus, pop-up eateries, and food-filled events, including a hotly contested burger competition. The 2018 festival takes place on August 10–26.
This article originally appeared in the June/July 2018 print issue of DestinAsian magazine ("Capital Assets").